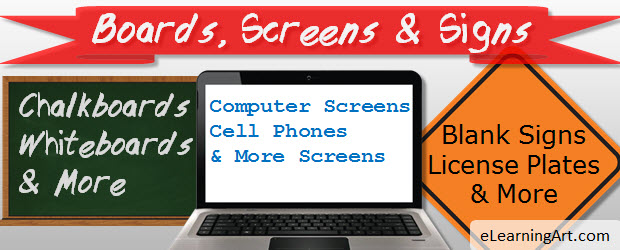 Display Board Images and Images of Screens
Dozens of blank boards and screens to put content or a custom message on top of. When you're building an eLearning course or an intro screen, you can add visual interest by putting content or a message on a whiteboard, chalkboard, billboard, or other blank sign or blank board. Some of the highlights include:
Blank boards and screens
PNG images with the backgrounds removed so you can place the board or screen on any surface
These boards and screens are used in many of our eLearning template products. We include them here so that you have the flexibility to add these elements to other parts of your eLearning courses or presentations. Click any of the products below to preview the images that are included in the set.
Browse newest products from this category
Showing 1–12 of 15 results
Showing 1–12 of 15 results