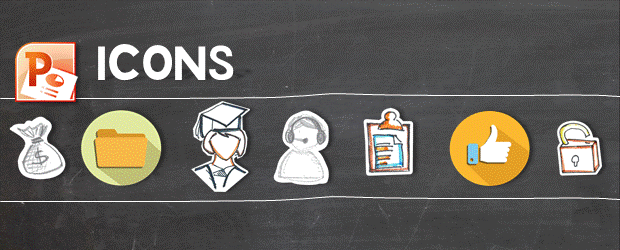 PowerPoint Icons
Icons quickly depict meaning. Use as buttons or for general design. Our approach to PowerPoint icons is to:
design in matching styles with many options to choose from
design as vector images when possible
when not vector, make as PNGs with no backgrounds, in a large size
Browse the styles below and click any category to see the individual icons included.
Browse newest products from this category