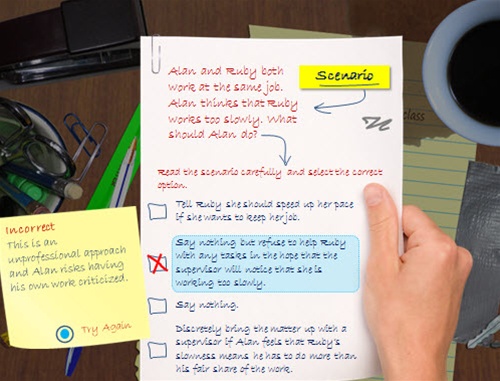 Adobe Captivate Template Holding Paper
If you're tired of boring looking scenarios and quizzes, you can add some life to them by starting with this paper template built in Adobe Captivate.
The template is built to be completely flexible so that you can modify the graphics, the text prompt, the choices, and even provide custom feedback based on the learners choice.
This Captivate template includes a lot of the images included in the notes and paper images. Also, if you like this template, you might also like the Adobe Captivate Notebook Template that uses a design style.