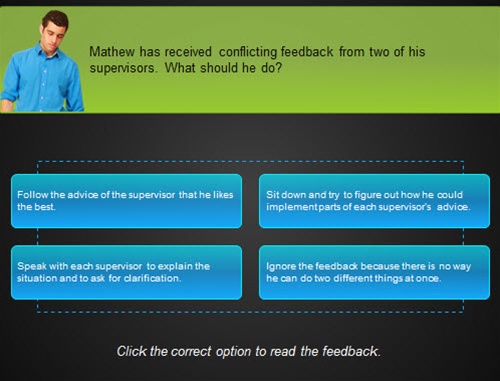 Articulate Quizmaker Template Choice
Looking to create a scenario where a single character has to make a choice? This Articulate Quizmaker template will kick-start your design and development efforts. You can easily edit the scenario text and options. And you can customize the feedback based on the choice the learner makes.
This Quizmaker template works really well with our People Cutout Images. You can drop any character in any pose that matches the scenario context. Or, insert any of your own graphics to personalize the course.