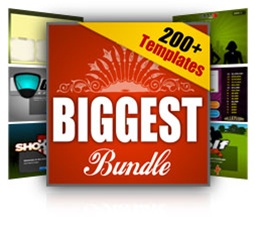 BIGGEST BUNDLE: Games, Interactions, Quizzes, and Backgrounds
(Sells separately for $2,670)
8 Flash games, 2 PPT eLearning course style themes AND more than 60 Flash interactions included in this bundle!
These are PPT and Flash based templates that are super easy to update. Each template is fully customizable in Flash (we give you the .fla Flash source file). Made to work within most rapid elearning software (Articulate Presenter, Adobe Captivate, Rapid Intake, Adobe Presenter, PowerPoint and more).
BONUS: Reuse the templates over and over again in multiple courses…or even other websites and presentations.
What's Included:
Millionaire Challenge
GameShow Challenge
Golf Challenge
Boardgame Challenge
Bootcamp Challenge
Pyramid Challenge
Spy Challenge
Shootout Challenge
Interaction Pack: Clean Corporate (30+ Interactions)
Interaction Pack: Pulsing Dots (30+ Interactions)
PPT Course Style Theme: Billboard (80+ files)
PPT Course Style Theme: Paper & Folders (80+ files)
Specs:
Files included: fla, psd, ppt, pptx, jpg, swf
Requirements: Flash 8 or newer (CS, CS2, CS3, CS4)
Flash Player 8 or newer
Output size: Final .swf around only 50 KB each
Output dimensions: 720×540
Actionscript 2.0
Demos:
Click each of the screenshots below to demo a few of the games and interactions included.

Games
Interaction Packs (Just a few to demo)
PPT course style samples (just a few)
Testimonials:
"I 'm really impressed by the professional build up of your templates, so that even an non programmer like me can make the changes in an easy way. Your templates are really excellent add-ons to the Articulate software I am using."Peter M.

"I just built the Gameboard one for a course we offer, it is fantastic! These are so easy to work with and I am a Flash hater…we will definitely be integrating these into our Articulate courses." Laurel S.
"Your template is swimmingly easy – the tutorials were very helpful." Rich V.
Tutorials:
We have an entire website dedicated for tutorials to assist you in customizing these templates.