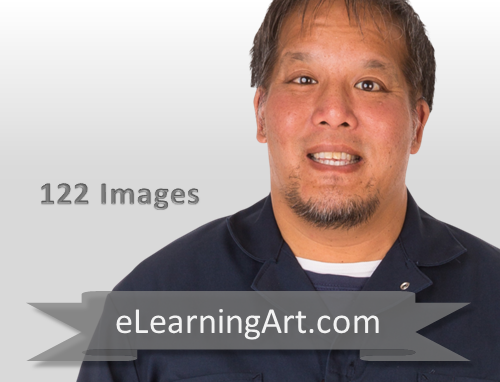 Chuck – Asian Man in a Jumpsuit
Jumpsuit uniform  and hard hat images are very difficult to find as cut out character sets. But you might have industrial jumpsuits as a safety requirement in your industry. With 122 images in multiple poses, expressions, and angles, these character cutout sets allow you to rapidly build engaging training.
Unlike other stock solutions, this pack includes:
Dozens of images of the same characters in many poses so you can use Chuck in many situations
Pre-cut images so you can drop her right onto any background
Shots both looking at the camera and away for realistic interactions
Start building better training now!