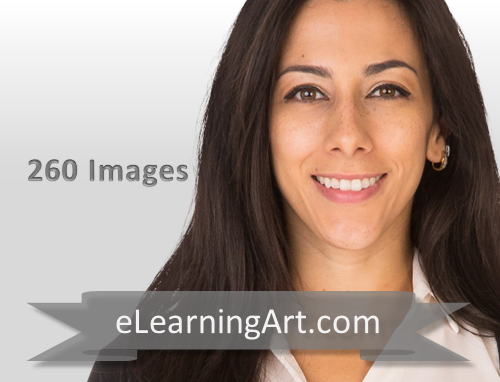 Debbie – White Woman in Business Casual
260 cut out images of Debbie, a white woman, wearing business casual clothing. Dozens of poses photographed from multiple angles allow you to tell a visual story with Debbie in your eLearning course or presentation. We've gone through the tedious task of removing all of the backgrounds for you so that you can drop Debbie onto any background with other characters of your choice to create a custom scene.

As a special bonus, the Debbie set also includes a second outfit in business casual clothes so that you can tell multi-day stories with this character.