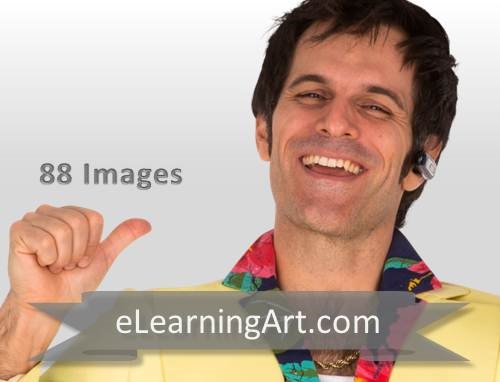 Graham – Sleazy Salesman
88 poses of Graham the "sleazy sale guy" with the backgrounds cut out. Think of Graham as the worst example of what a salesman could be…The used car salesman on steroids. His Bluetooth-headphone-wearing swagger can teach your learners what not to do when selling.
The best part is that you can easily insert any of these graduate images onto any background to create a custom scene in minutes. Our costume characters are great as avatars or personas.