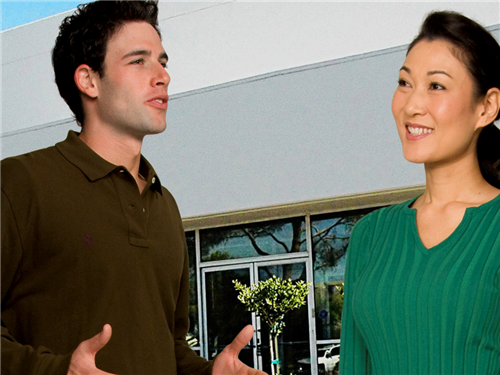 PowerPoint eLearning Template Building Conversation
Use conversations to tell a story with this eLearning PowerPoint template. Choose the background angle, select the character pose, and apply the contrast effect you'd like to see.
Select the background angle:

There are 8 different background angles to choose from- 2 establishing shoots, 3 mid-level zooms panning effects (left, center, and right), and 3 zoom-ins with panning effects (left, center, and right).

Select the character pose:

In conversations, you need pictures of characters from at least 3 angles- facing the camera, facing away from the camera, and facing the side. We provide both talking and listening poses in all 3 angles so that you can build your own conversation in minutes.

Apply contrast effects:

For visual storytelling, you want control over where a learner focuses on the screen. By applying simple background effects from within PowerPoint (blur, photocopy, cutout, etc), you can add contrast to create focus.