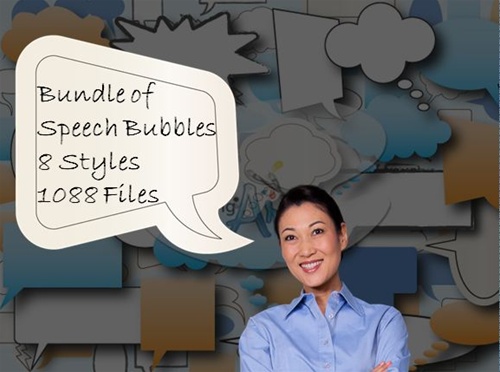 Speech Bubble Bundle
Bundle of 1,088 speech bubbles in 8 different styles. Great for e-Learning simulations and courses.
Product info:

All 8 of our speech bubble styles
1,088 individual speech bubble PNG files (136 x 8 styles)
Source files in .AI files for advance editings
Save time with these images now!