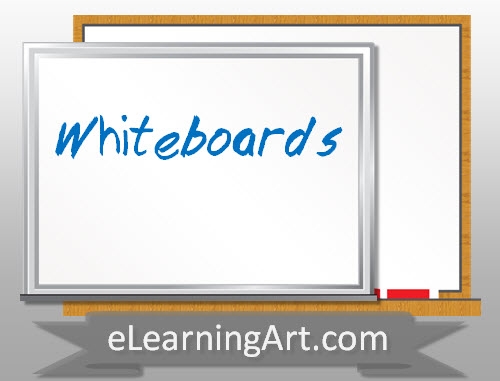 Whiteboard Images
Blank whiteboard images are a great way to create a place to put your
own custom content. The boards come with no backgrounds, so you can put
them against any color wall. You can also drop any one of our characters
in front of the board to make it appear that the character has written
on the board.