Building eLearning is time consuming. We make it faster.
Our Founding Story, from Bryan Jones
I'm not a graphic designer
Ten years ago, I was a training consultant, responsible for building elearning programs that would impact my clients' business results. I'm not a graphic designer by trade, but there I was, in a role that required those skills.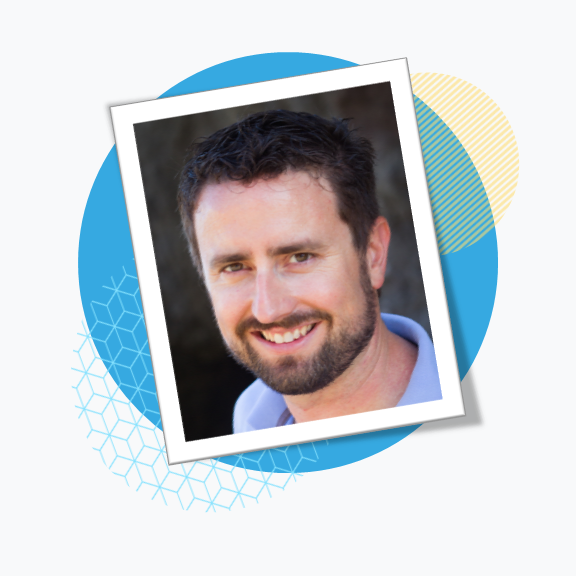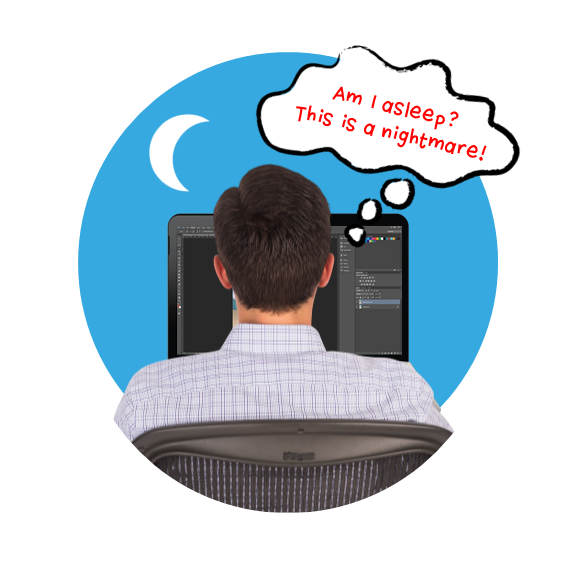 Finding good visuals for eLearning is challenging
One evening before a major client presentation, I sat down to mock up some slides. I expected the work to take me a couple of hours, and looked forward to shutting off my computer and relaxing. Instead, I spent the entire night tracking down, photoshopping, and then rejecting images because they just didn't work. With each tick of the clock, I felt more stressed.
Delivering "meh" designs is a terrible feeling
I was in no state for the client presentation, and neither were my mock up slides. Imagine the tepid response I received from the same people who were counting on me to wow them. Awful. Not only was the experience embarrassing, I'd lost a whole night of sleep, and, honestly, I felt like a failure.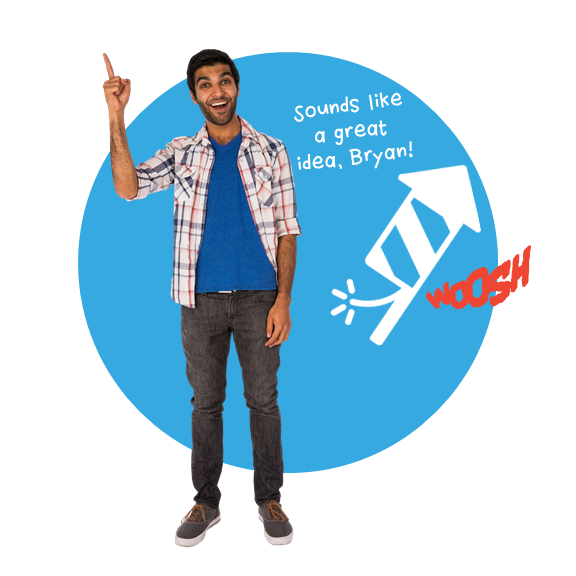 There had to be a better way
A few days (and a couple good nights of sleep) later, I chatted with a friend over lunch. It was during that conversation that I said, "Someone should start a library that sells cut out characters, graphics, and templates to non-designer elearning people like me."
Shortly after that, I rolled up my sleeves and made it happen!
What I originally built to solve my own problem has grown to a membership library serving customers in over 50 countries. With unlimited access to over 50,000+ assets designed specifically for workplace learning, these people now have what they need to build great elearning and presentations. I hope you'll consider joining them.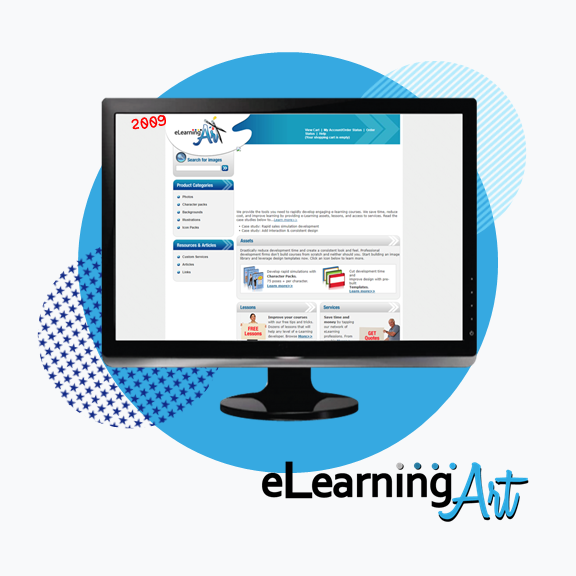 Today's eLearningArt happens because of a small team dedicated to solving the same problem Bryan faced all those years ago. We want to make it easier for workplace learning professionals to do their job. With that as our foundation, and in every decision we make about every aspect of our company, we strive to:
Provide assets that solve the problems real program builders (like you!) encounter every day.
Save you time, effort, and hairs on your head with solutions that work right away.
Support you in creating designs and projects that make you proud.
Deliver value that helps you hear "I love it!" sooner.
How do we do that? It about loving what we do: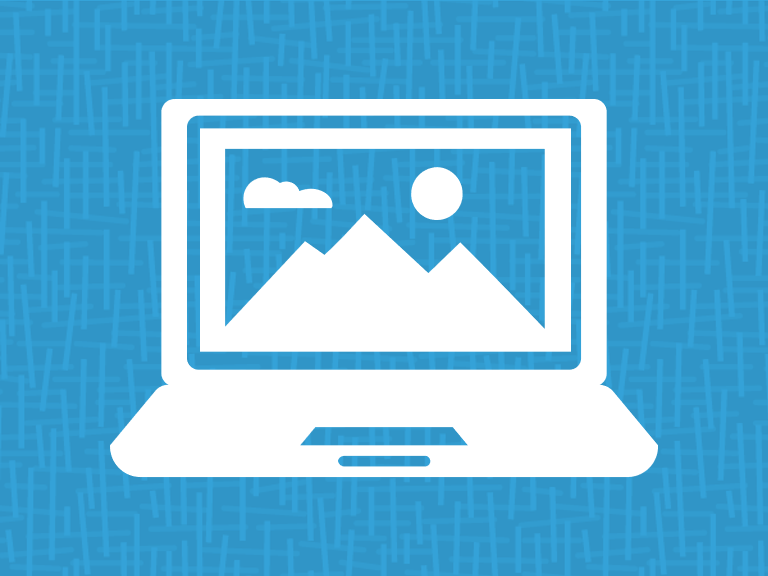 We Love eLearning Graphics
Bryan now spends much of his time behind a computer making eLearningArt happen (well, when he's not playing with his kids in the High Sierra snow or riding his bike all around the mountains he now calls home). He still personally directs each photo shoot, however, and that's the secret sauce! Using the exclusive eLearningArt posing system specially designed for the kinds of projects our members work on, Bryan ensures that every pose is just right, delivering a personal touch to each image that cannot be found anywhere else. And when it's not photo shoots, he's thinking up new illustrated options, testing ways to make building learning faster, easier, and more fun, and generally tinkering, tweaking, and improving the member experience in every way.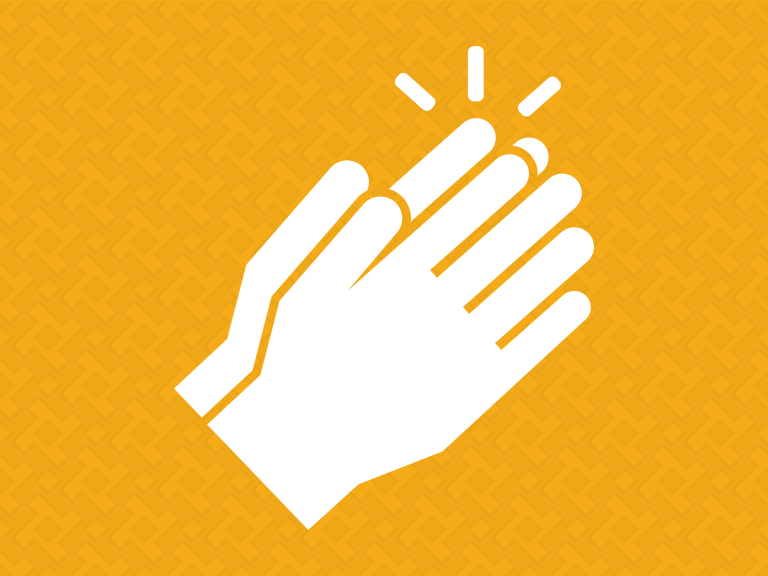 We Love Our Members
We have customers in over 50 countries. And they run the range from a single subject matter expert trying to build his or her first course, to small instructional design teams, to large training departments within the world's best-known companies.
Every member is valuable to us, and we prove that by looking forward to hearing from them, valuing their insights, and constantly adding new, useful, and wonderful stuff to the eLearningArt library.
We Love the eLearning Community
One beautiful thing about being a learning developer is the community that's all around us. We give back to this valuable network of smart thinkers, organizations, and associations with a variety of activities, including:
Inviting community experts to share their insights via blog and video.
Contributing time, ideas, and experience to dozens of eLearning blogs and podcasts.
Maintaining relationships with major training associations, like ATD, the eLearning Guild, and Training Magazine Network.
Getting excited every time we spot one of our characters in a real-life eLearning program.
We'd like to help make your life easier
In 2019, eLearningArt turned 10 years old! I still look forward to working each day to make your life better. I direct all of the photo shoots, art-direct our illustrators, and advocate for what works best for workplace learning. Because a real person with direct experience in your everyday work world is behind every decision, you get a personal touch you just won't find anywhere else.
The eLearningArt library is ready to help you make it happen. We'd love to have you as a member!