eLearning and Training Examples
Get inspiration from sample eLearning projects
It's our pleasure to showcase the best eLearning examples from developers across the workplace learning community highlighting soft skills, compliance, scenarios, product training, software training, and more.
These innovative eLearning projects are built using a variety of tools, such as Storyline, PowerPoint, Captivate, and more, and most of them showcase eLearningArt characters or assets in action.
View the demos below for inspiration and ideas for your next workplace learning course in 2020.
Scenario | Soft Skills | Compliance | Stories | Gamification | Video | HR & Onboarding | Safety | Tool Examples | Product | Software |  Popular | More
Healthcare HIPAA Compliance Scenario
By: ELA Studios
Synopsis: Short, realistic scenes show the nuance of how HIPAA compliance violations actually occur. The learner pulls the compliance content through stories, choice, and feedback, rather than through bullet points.
Meditation Explainer Video
By: Gaples Institute & Jeanette Brooks
Short, 3-minute explainer video on meditation to promote mental health. 
Soft Skills Example – Workplace Warzone
By: ELA Studios
Synopsis: This short video conversation between 2 coworkers presents a realistic interaction, followed by an opportunity for learners to make a choice and get feedback. This course highlights the possibility of creating cinematic effects using only still images.
Soft Skills Micro-scenario - If there is Booze
By: Vignettes Learning / Ray Jimenez
Synopsis: This is one of several micro-stories that highlight potential workplace problems, with interactive choices and feedback provided at the end of each story.
Interactive Compliance Training
By: Yukon Learning
Synopsis: This scenario uses 3 short, realistic stories and with decision points and feedback sprinkled throughout.
Sexual Harassment Compliance Training
By: Jackie Van Nice
Synopsis: Centered around a single character, Arlo, who isn't a bad guy, but does run into compliance issues. Learners are presented with "gray-area" scenarios and must determine if Arlo has violated policies (not obvious).
By: eLearner Engaged
Synopsis: This comic-style scenario uses the comic panels and characters to set up a challenge, then allows the learner to make a choice and get custom feedback.
By: Christy Tucker
Synopsis: Scenario showing how both primary and secondary goals can be achieved in a soft-skills managerial course. 
Customer Service Interaction
By: eLearning Coach (Connie Malamed)
Synopsis: Featured example in Visual Design Solutions demonstrating visual interest by breaking through the boundary lines of a box. Example showcases 4 audio listening scenarios.
By: Jackie Van Nice
Synopsis: This course rolls up many different lessons through short scenarios that are representative of employee's actual work day. Many opportunities for practice and feedback.
Gamification Example - The Flu Facts
By: Tracy Carroll
Informal learning game teaching flu facts to adults and children. Learn more about this project on Tracy's site.
Code of Ethics: Know the Ethical Warning Signs
By: FH-Elearning.com
Synopsis: Interactive portfolio piece alerting Solaria associates to signs that they may be entering ethical danger zones. Learn more about this project by FH-eLearning.
Onboarding Training: Interactive Process Map
By: Lisa Lindert
Synopsis: Portfolio piece using and interactive process map, clear content, and graphical motivation. Learn more about this project by Lisa Lindert.
Safety Training – Build Your Tailgate Safety Meeting
By: FH-ELearning.com
Synopsis: Portfolio piece describing how to use the OSHA IMIS system to gather real-life examples. Learn more about this project by FH-eLearning.
Safety Training – Comic Scenario
By: eLearning Coach
Multi-panel comic storytelling safety scenario. 
Branching Scenario: Info Dump
By: Cathy Moore
Synopsis: Allison is the avatar leading the learner through a series of choices that lead to different outcomes.
By: Rebilly
Synopsis: Internal product training focused on customer use cases to demonstrate the problems customers face in their current workflow. 
Prospective Customer Product Training
By: ProEdit
Synopsis: Rotating kiosk presentation designed for display at a conference to teach prospective customers more about service offering. 
Software Simulation in Storyline
By: Richard Watson
Synopsis: Avatar character introduces context to course before "show me," "try me" software simulations built using Articulate Storyline.
Use-case Driven Software Training
By: Karl Richter
Synopsis: Instead of feature-based software training, this scenario-based software training pulls the training through user-driven inputs. 
Software Training Using Avatars
By: FH eLearning
Synopsis: Avatar guides the user through most common errors encountered during customer service calls. 
Software Tool Tip Training
By: ELA Studios
Synopsis: Popup tool tips with characters are used to direct the learner through the completion of a form. 
Customer Product Training Example
By: ELA Studios
Customer product training video created using SnagIt video recording and sent to customers via email. 
By: ELA Studios
PowerPoint tutorial created using Camtasia. Highlights include a quick-start, 1-minute tutorial, followed by more detailed, advanced tutorials.  
By: Asurion
Synopsis: Hardware simulation using characters to set up realistic situations cable technicians run into on the job.
Other Popular eLearning Examples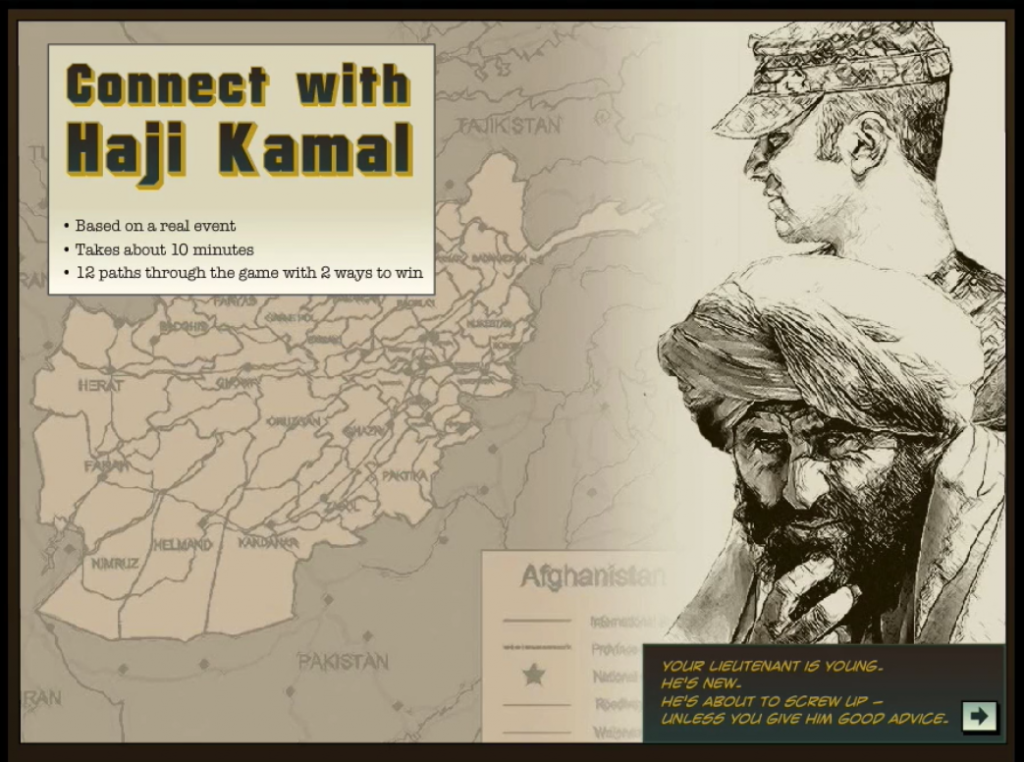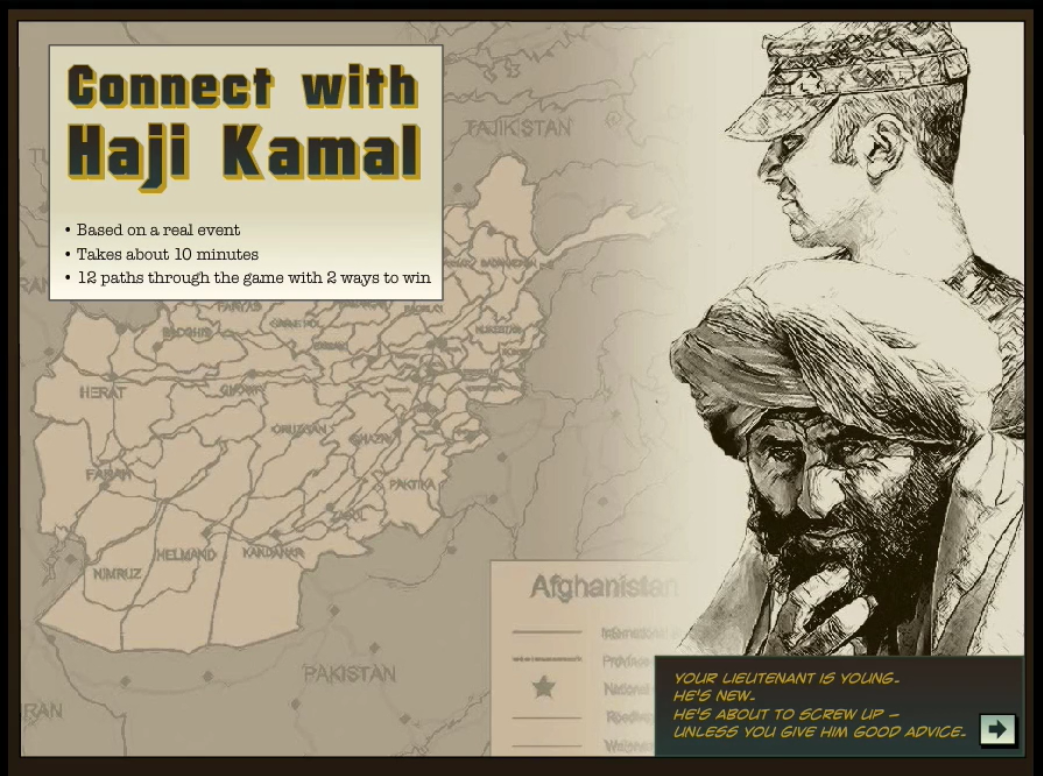 Branching Scenario – Connect with Haji Kamal
By: Kinection & Cathy Moore
Synopsis: Challenging branching scenario that often leads to the learner failing and retrying the scenario in order to find the best path.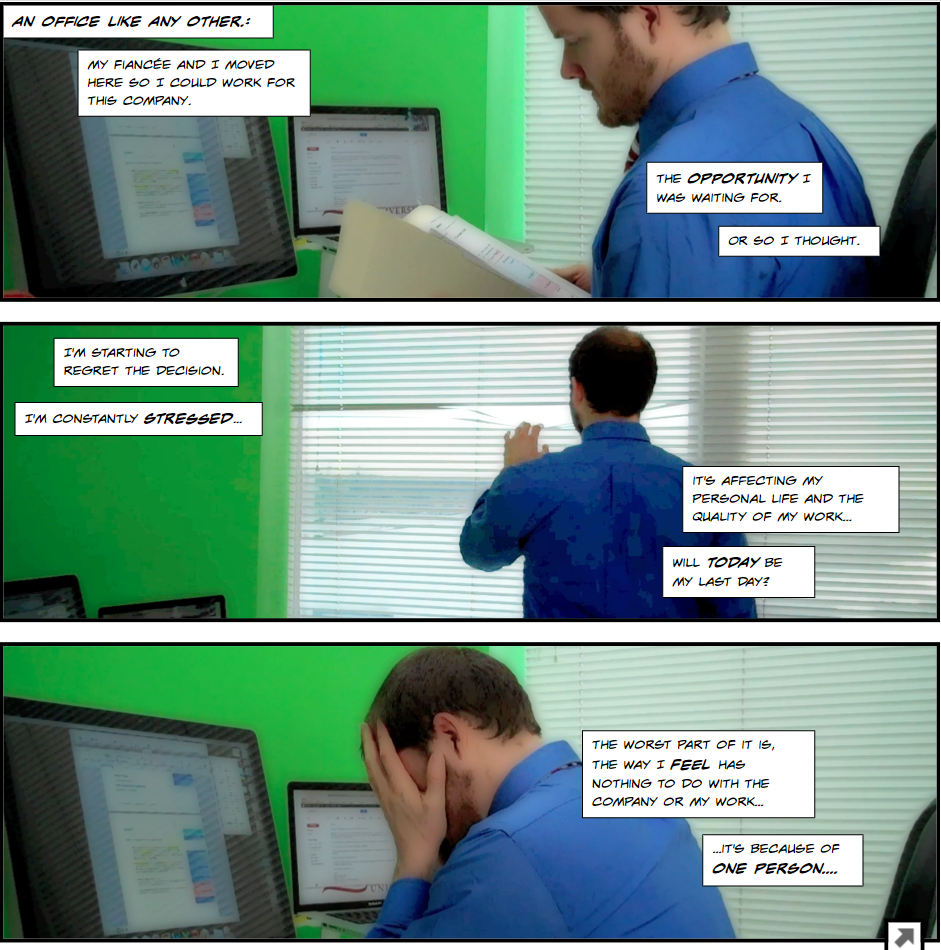 Interactive Storytelling - Broken Coworker
By: eLearner Engaged
Synopsis: Comic-based interactive storytelling where the user's choice drives outcomes. 
Community Lists
From the Tools