The Cut Out Graphics for the eLearning You Build
Stock Images (and More) Specialized for Today's eLearning
Building learning is like building a world, and convincing worlds need props! Let the eLearningArt graphics library be your go-to prop house for backgrounds, cutout objects, hands, signage, technology, and so much more. Like everything at eLearningArt, our graphics collection is created specially for your slide-based learning programs. Quickly locate the exact item you need to dress a slide, add dimension, illustrate an idea, and create engagement. When development time counts — and, hey, it always does — start at the eLearningArt graphics library. You'll be one step closer to D-O-N-E!
Imagine the typical photo of a person in a workplace. There's the person, the things, and the background … all-in-one, pixel next to pixel. What if some of the photo is great but the rest is all wrong? Those cozy pixels will have to be trimmed away, and they hate that! Even with the most careful editing, some of that background will always be there. Well, you can scratch the whole project, because we have a better idea. Why not build the scene you need using separate pieces from a coordinated library? That's what eLearningArt is all about!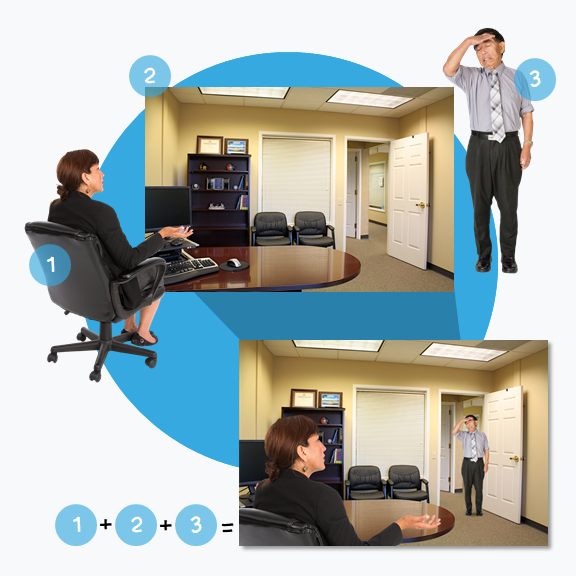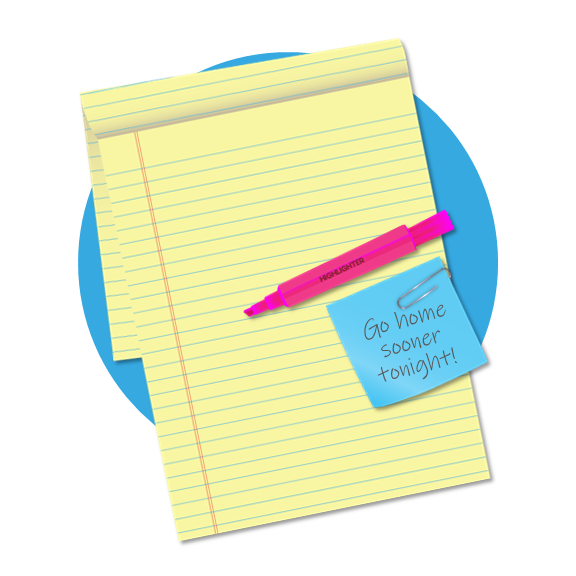 hundreds of object cutouts
From paper clips and push pins to wheelchairs and walkers, we've got the objects to illustrate your world. Really, why talk about an object that you can just show? (Hint: It will save your viewer the boredom having to hear about it, too.) And speaking of boredom, why sort through long pages of stock photos just to find a paper clip, only to have to waste time trimming away tricky pixels from the background? (All that for a paper clip? Come on.) Start in the eLearningArt object library, and you're almost done!
Criss-cross, applesauce! Our stock object library isn't just great all by itself! It also integrates seamlessly with eLearningArt templates, backgrounds, and characters collections. Shop across the library, and your slides come out looking neat, tidy, and matching. Not only that, but you're working with assets that can be combined, then combined again. Don't be surprised if you start thinking that everything was carefully designed to coordinate with everything else. Because, guess what? They were!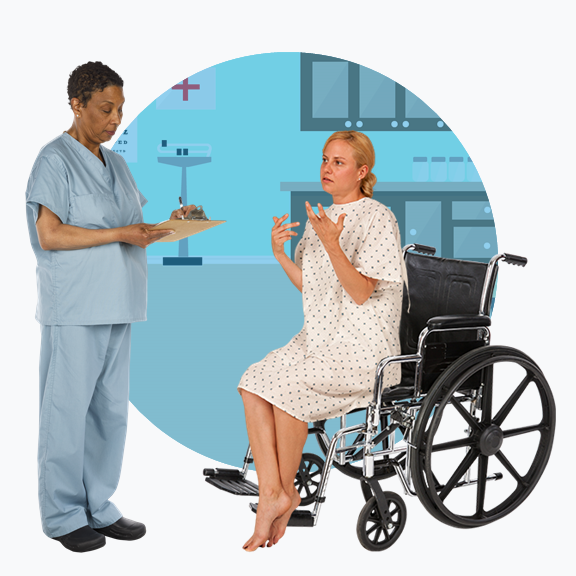 seamless integration with other assets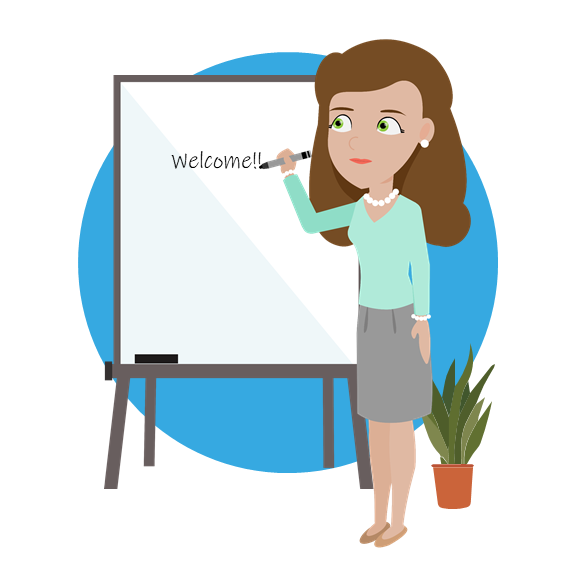 like your own custom photo shoot
We Do the Work, You Take the Glory
If you had all the time in the world, a pro camera and lighting setup, and some mad-hot photo editing skills, you could create the most amazing from-scratch, bespoke-style slides ever. But that kind of investment of time, money, and skills is not really happening, right? Well, lucky for you there's eLearningArt, where you can conjure ideas, combine assets, and create slides that look fantabulous. Let us worry about the technical details so you can get your project done. We promise not to tell anyone how easy it was to get that tailor-made look!