Save Time on eLearning Development with 10 Expert Tips from eLearningArt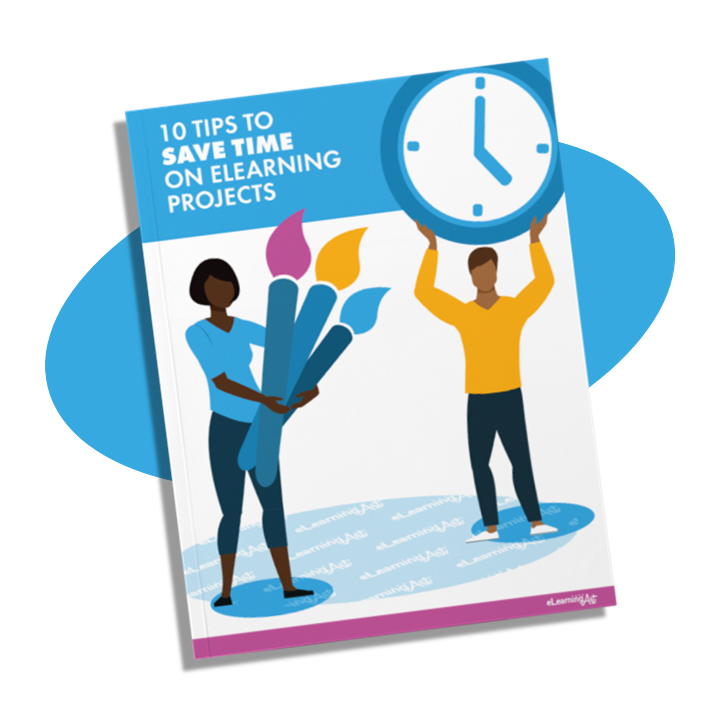 What's Inside
Everyone knows that elearning projects take a lot of time to build, but does it have to be like that? We think not!
This guide includes ten tips that will:
Help you work with stakeholder expectations
Show you quick routes to completing project phases
Teach you easy-to-use metrics to control program length
Put you in the driver's seat for your project builds
These aren't just general time management tips. Instead, we share real-life approaches specific to building elearning projects. They are tips that have made a real difference for us, and we're confident they'll help you, too.
When it comes to building learning slides, you want to feel calm and creative. These tips will help you make sure that happens.