The Support You Need For the Programs You Build
Customer Care Specialized for Today's Instructional Designers
Clock ticking? Stakeholders emailing? Caffeine wearing off? Welcome to the wonderful world of workplace learning, where projects, like big digital beasts, slurp up time, patience, and good coffee. Let's you and us change the game and tame the beast that is eLearning, presentation, explainer, and everything-else training program development.
Join forces with eLearningArt and get your project to "I love it! Thank you!!" sooner, smoother, and, well, funner. You have the smarts, the scripts, and the slides. We'll bring the cutout characters, snappy graphics, and fast-forward templates.
Together, we'll put wings on your programs, because when we get together in community, we can make amazing things happen. Here are just a few ways eLearningArt gives back to the people who build learning.
Customer service is a point of pride here at eLearningArt, and we're here to help. Inside the library you're just one click away from a real human who can answer your questions and help you find the resources you're looking for. 
But our care doesn't stop there! When you have a special project need, we encourage you to get in touch and tell us about it. In fact, some of our favorite items in the eLearningArt library got their start in chats with people like you.
And, we're human. We get it that things don't always work as planned, and want to talk about challenges, too.
It all comes down to partnership, and we look forward to partnering with you!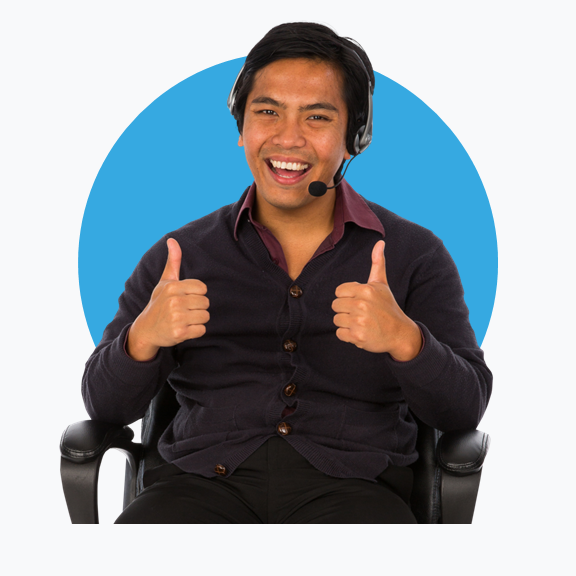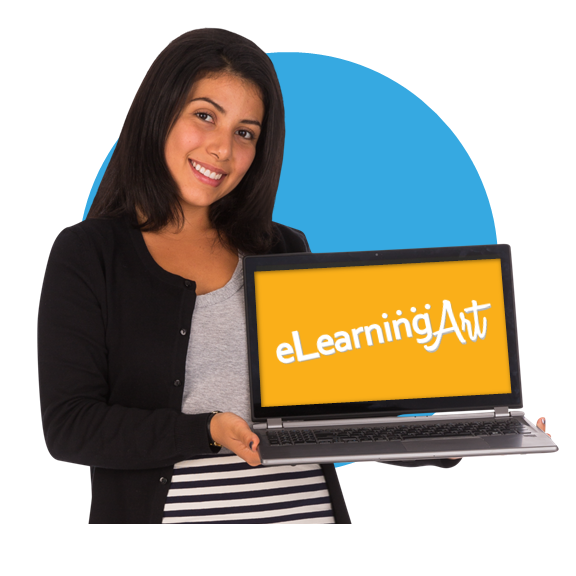 The eLearningArt blog delivers information you need to create learning projects of all types. Hear about new product offerings in the library, learn from industry experts, read (and watch) comprehensive how-tos covering all aspects of project building — those are just a few of the goodies you'll find there!
As a member, you're automatically subscribed to hear from us when a new post goes up, or you can subscribe by visiting the blog. We'll also let you know when we're giving something away and tell you how to multiply your chances of winning.
So speaking of winning, you can only win by jumping into the eLearningArt blog! We'll look forward to seeing you there!
Instructional designers wear a lot of hats, but "mathematician" doesn't need to be one of them! Bookmark our free tools page, because you'll come back often to convert from pixels to inches (and back), determine measurements based on aspect ratios, easily do word counts and figure out how much narration will cost, and generate all the funny sounding placeholder text you need!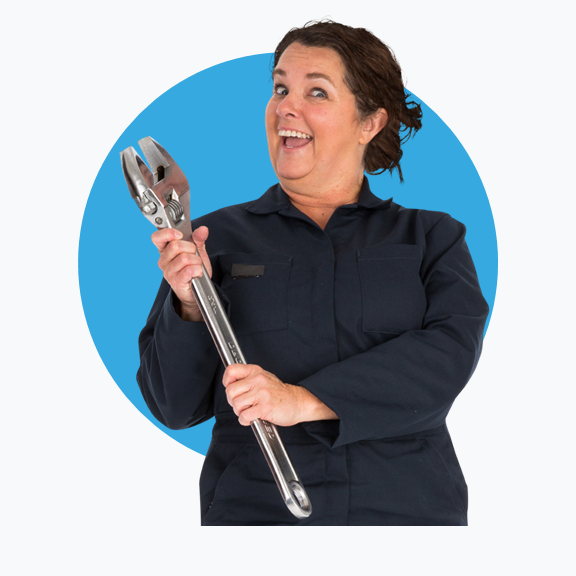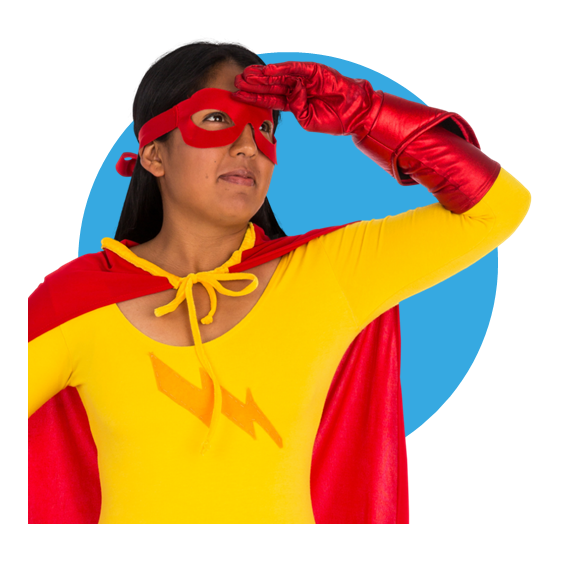 It's never too soon to build a portfolio that you can share with employers, clients, friends, and the learning community! We've got tons of inspiring portfolio examples here.
Don't want to go it alone? We offer a portfolio course to help you get past all the roadblocks, moving you forward with strategic approaches and quick wins. With feedback and accountability built right in, you'll learn the sample-building and website-creation strategies an instructional design portfolio requires.
Tutorials to Boost Creativity
By now, you know that eLearningArt offers a phenomenal array of slide-building goodness! You can use it as is, but we also encourage creative rulebreaking! Maybe you're building a program that needs something with pizzazz or you want a quick new look and feel. We make it easy with our design tutorials — a whole kit of creativity, all in one. Learn how to style characters, backgrounds, and slides, step-by-step with videos, printable how-tos, and starter files. Design tutorials are part of the eLearningArt library, and come free with membership. It's our way of celebrating your creativity!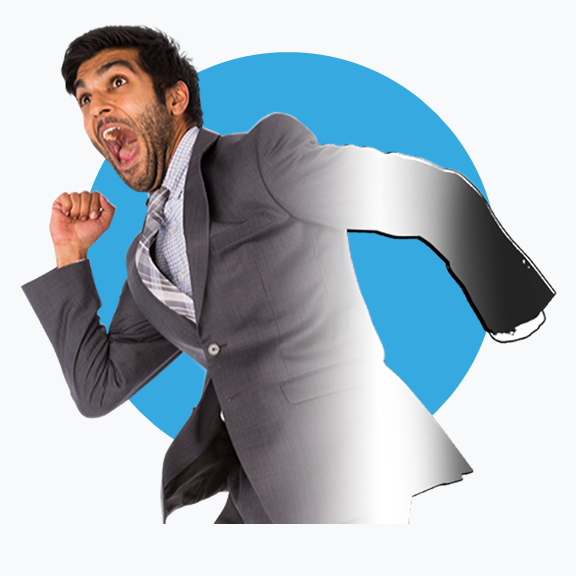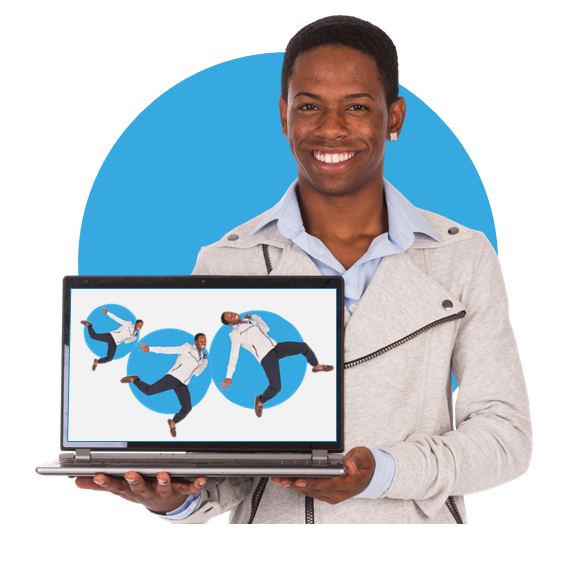 eLearning Examples to Inspire You
Looking for some design inspiration? As Steve Jobs (and many others) have said: "Good artists copy, great artists steal." We don't think you should copy or steal, but here's a great place to get inspired. We feature our favorite eLearning examples on this page and update it frequently. You'll find samples of real projects and portfolio pieces for scenarios, courses, conversations, and more.