The Illustrated Characters for the eLearning You Build
Cartoon Cut Out People Specialized for Today's eLearning
Working on an eLearning program, explainer video, or presentation deck that needs some personality? Our illustrated characters looking forward to delivering just what you need!
With a quick download, you're ready to employ these flexible friends to instantly boost on-screen pizazz and convey your learning stories. Of course, all of our illustrated collections reflect today's workplace diversity and inclusion. That means you've got an array of male and female characters to choose from in a variety of ethnicities, outifts, styles, and poses, all doing what real, live humans do.
Scalable, Changeable, Posable
All eLearningArt illustrated characters are delivered in multiple poses to help you build dynamic slides, but some of them have a secret super power! Download the . svg version of the character and just like that, you've got a super-scalable, completely changeable, and perfectly-posable character ready to ungroup and rework to meet your exact needs. Update outfits to your corporate colors, move body parts in any direction, and change facial expressions, all with just a few clicks of the mouse!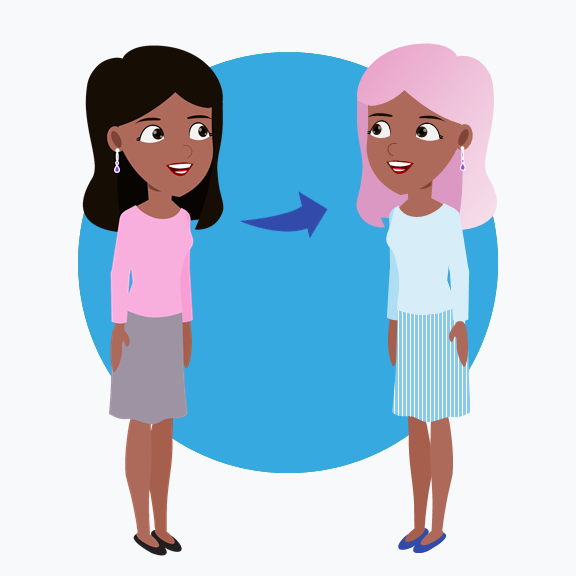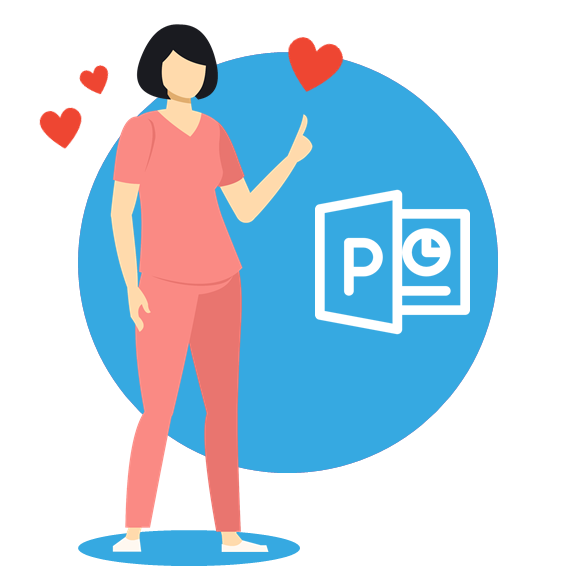 No Special Program Required
Most of us aren't illustrators, and don't do our work in Illustrator. That's just fine, because our illustrated characters — even the fully posable ones — deliver their magic in PowerPoint. Whether you're building your program there or in Articulate Storyline or Adobe Captivate, you're in for some super-quick wins with the .svg characters!
Go Ahead and Make a Scene
You're here to learn about illustrated characters, but you also need to know how easy it will be to build an entire scene using eLearningArt Designer collection of illustrated backgrounds and objects. Employing the same .svg amazingness, these files can be 100% revised to deliver exactly the scene and objects you need! Everything appearing in a scene can be isolated and scaled, so you can direct your viewer's attention right where you want it. Combine these wizardly backgrounds with our illustrated characters, and you've got a whole new world!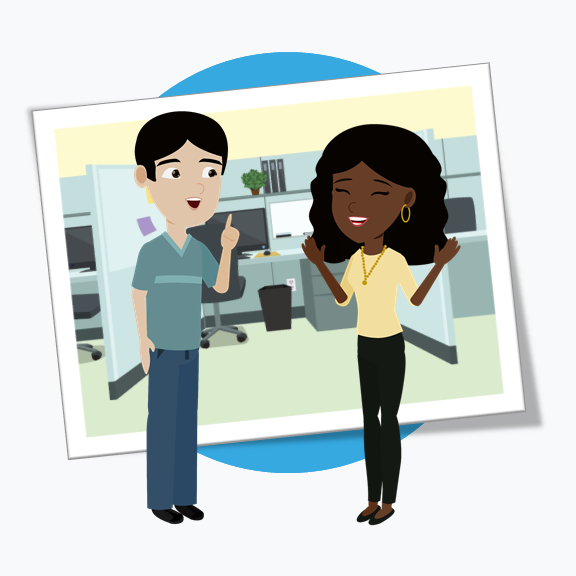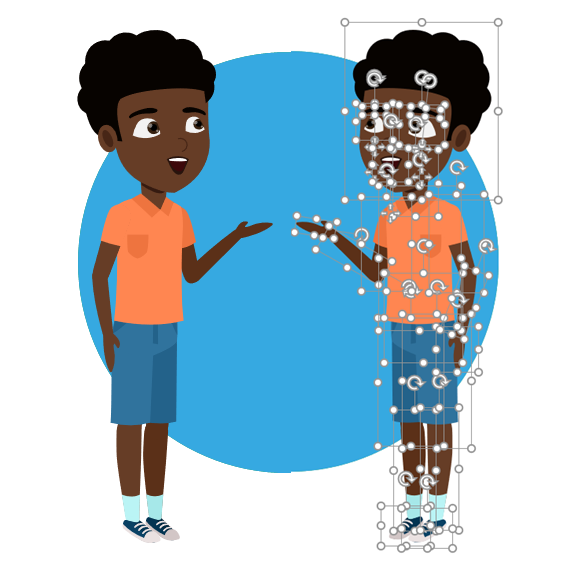 We get it! Sometimes you don't have time for custom work. For those times, we offer .png pre-posed files of each character in wide variety of poses. With these super-high resolution characters on transparent backgrounds, you can zoom way in to create striking on-slide visuals. Posing relies on the specialized eLearningArt posing system, so you can be sure that these quick-win characters will interact with one another and the rest of the eLearningArt library, too!
Popular Illustrated Character Collections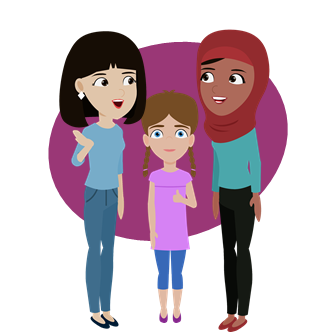 Designer Cartoon
Need a wide — and growing! — set of super-flexible characters? The Design Cartoon collection is it. Change colors, poses, expressions, and more to match your program.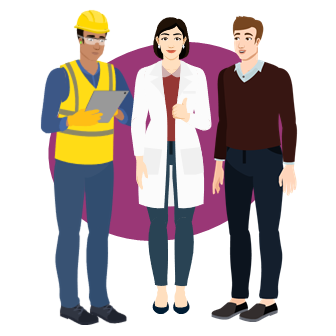 Designer Realistic
When it's more serious illustrated characters you need, reach for the Design Realistics. In business casual, full PPE, scrubs, and lab coats, we have a diverse, lifelike character for every program.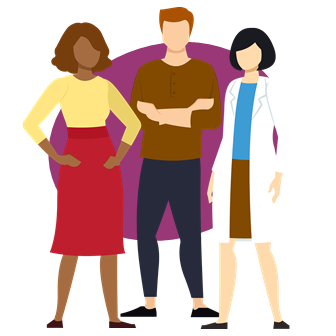 Designer Fluid
Capture a modern look and feel with our Design Fluid characters! Colorful, poseable, friendly, these characters help you build eye-catching programs quickly and easily.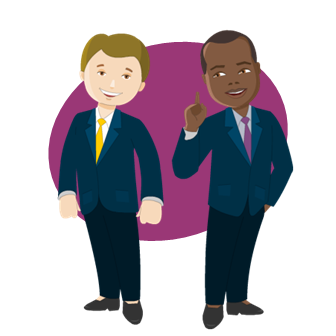 Cartoon
If your next program requires avatars, narrators, and story characters, you've come to the right place. Our cartoon people will be happy to help.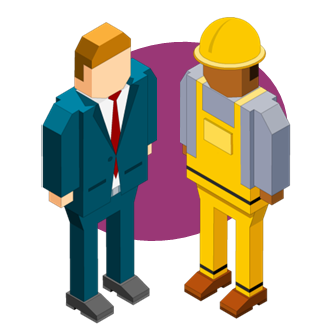 Isometric
Here's something neat: Characters for 3D environments. Quickly add extra dimension to your program with our isometric characters. Great for gamified learning!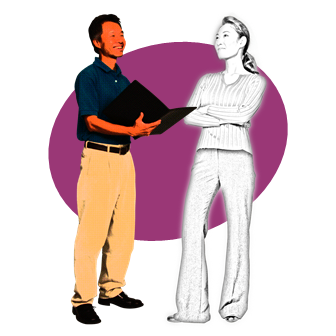 Stylized
Thinking comics, graphic novel, or some other design style? Check out our characters, stylized for just those themes!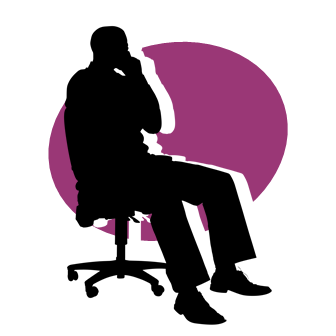 Silhouette
When you need a real person, but not all the details, go for silhouette characters. Great for project prototyping and creative designs, too.
Fall in Love with Our Features
Our illustrated characters go big as transparent .png images.
When you're building learning, time is critical. That means you need characters that can jump onto your slides, ready for action. All of our illustrated characters are delivered as high-resolution .png files, with fully transparent backgrounds. If you need to customize your characters, choose the .svg option.  
Our illustrated characters aren't choosy about what tool you're using.
These guys just want to be part of your program! All of our illustrated characters can be employed in any eLearning authoring tool (Storyline, Captivate, Lectora, and others), every presentation builder (PowerPoint, Keynote, Slides, and others), and all graphics programs (Photoshop, Lightroom, Paint 3D, and others). That means you can start and finish your project in the tool you love.
Our illustrated characters are built for your workplace.
Because they're part of the eLearningArt library, our illustrated characters are part of a system designed specifically for workplace training. Outfits, poses, props, and emotions reflect the real world of today's workplace, and everything works with everything else! In addition, with our Designer collection you can change both characters and backgrounds to precisely match your audience, setting, and style.
Our illustrated characters let you create your own world.
For the same reason we all love animated movies, you'll love working with illustrated characters. Why? Because they don't have to conform to the reality of the real world! Need characters with blue skin? Go for it! Need one to stretch tall and another to squish down tiny? Done. Our characters are always ready to see where you'll take them next!