Meet the man behind Art.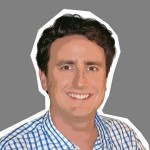 Hi, I'm Bryan Jones. I write for the "Assets eLearning" blog and also run eLearningArt.com, a stock photo site for the elearning industry.  In the past, I've worked as a soft-skills simulation developer, and as an elearning consultant to both small and large companies. Currently, I am focused on building the world's best elearning asset library.
Like most people who work in elearning, my instructional design education is informal. I draw influences from storytelling, film, comics, graphic design, instructional design, and great people in the elearning community.  I like blogging about the things that interest me about training and hope to pass useful information to readers of this blog.
I invite you to subscribe to the blog below to receive email notifications with exclusive content and free sample products.
You can learn more about me by watching this video interview on eLearnChat