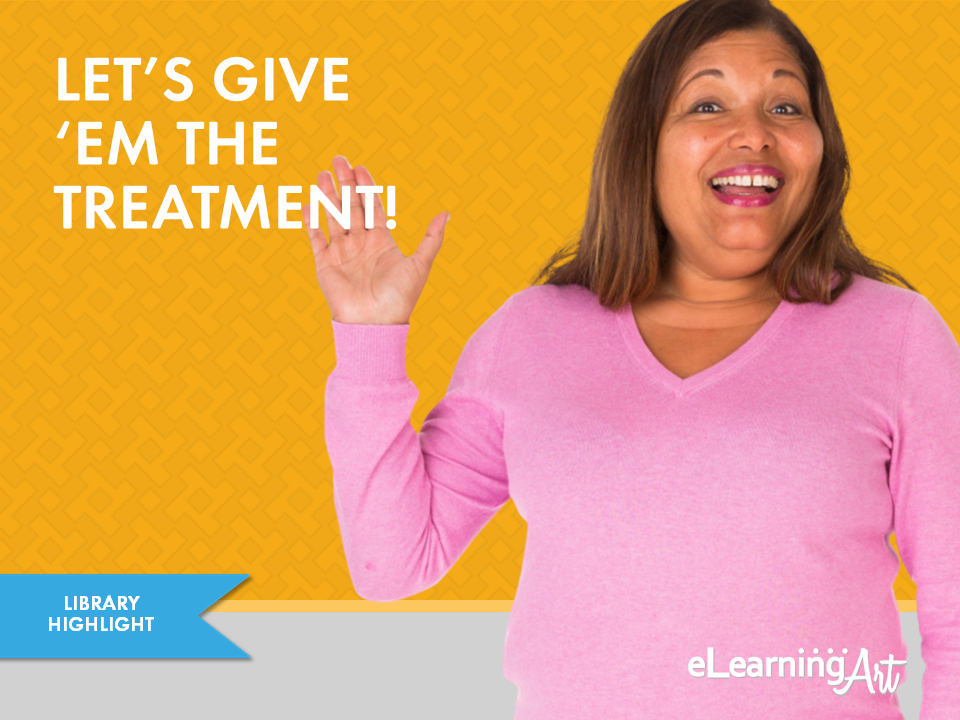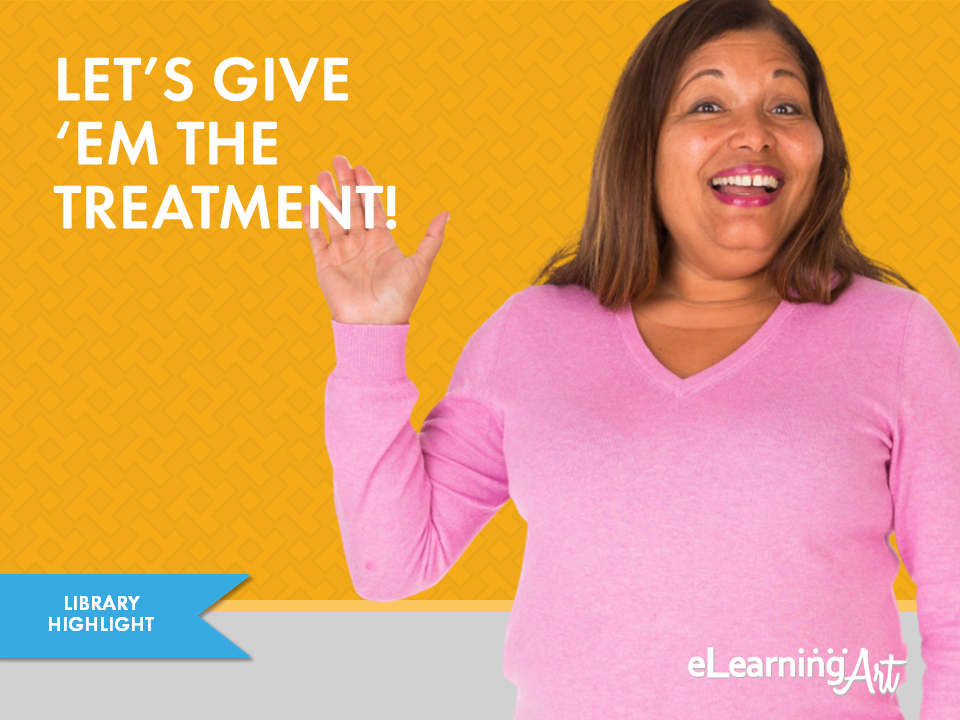 I don't know about you, but I think there's nothing worse than staring at a blank screen, trying to cook up an exciting new design from a bunch of random design directives and an out-of-date corporate style guide.
Oh, wait a sec! I just realized there is something worse!
Your boss or client shows you a design, obviously in love, saying, "It would be so great if you could make something that looks like this!"
You look at this world's best design ever, and the question cascade begins. Could I do that? Do I have the time to look everywhere on the internet for a template that matches? Is there any budget to hire a designer to make it work?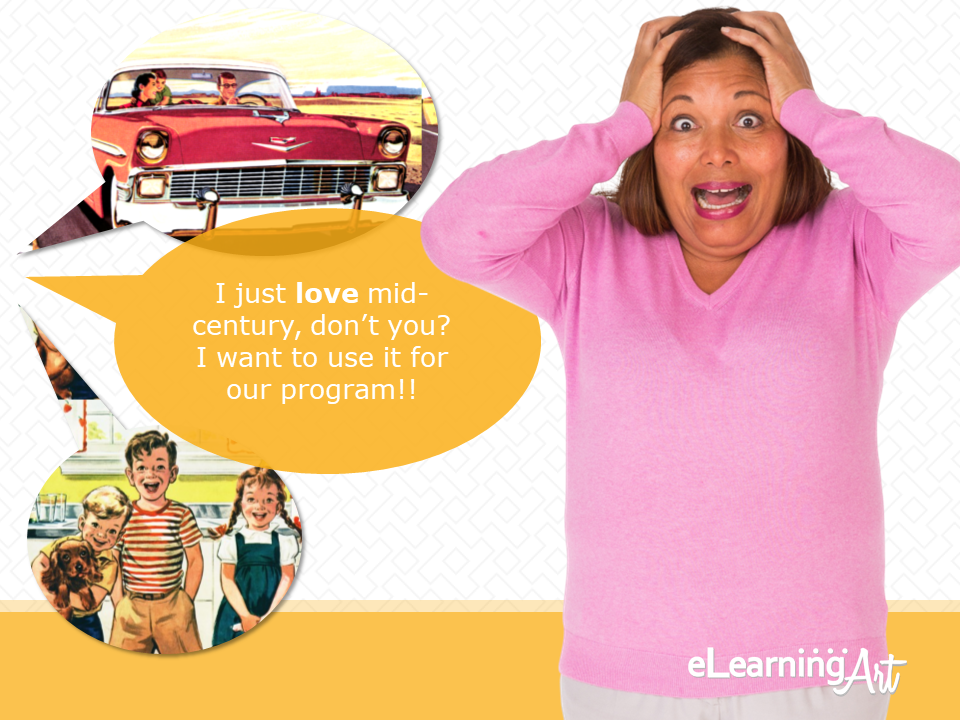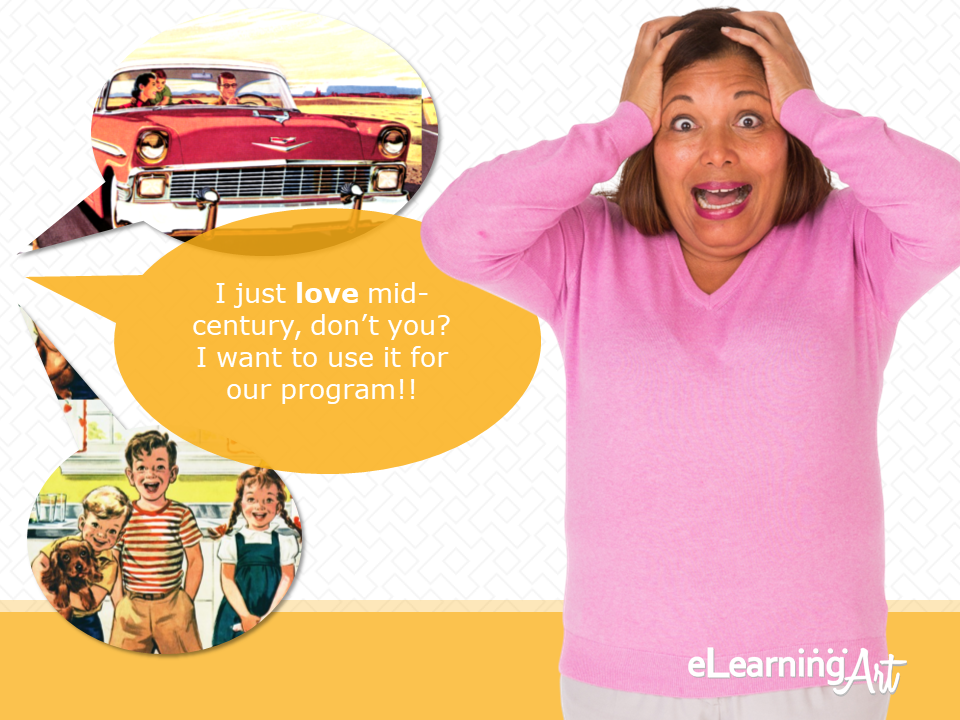 Answers? No, no, and no!
These are the moments in the life of a workplace learning designer do not have to happen.
I've said it before (here in my podcast interview with Jac Hutchinson and in my video interview with Anna Sabramowicz, for example), and — you know me — I'll say it again … but here's my #1 take-charge tip:
Be proactive, not reactive, with your workplace learning designs.
And, what does that mean, actually?
It means that you show your boss or your client a portfolio of design treatments that you can design in, and you ask them choose from those.
When you do it that way, you're controlling the conversation. You're leading proactively. You're bypassing the reactive "How in the world am I going to do that??" moment that happens when the stakeholder pulls some random design out of their hat.
Something that's saved my tail more often than I care to admit is showing stakeholders a slide with a "menu" of design choices, letting them choose what best suits them.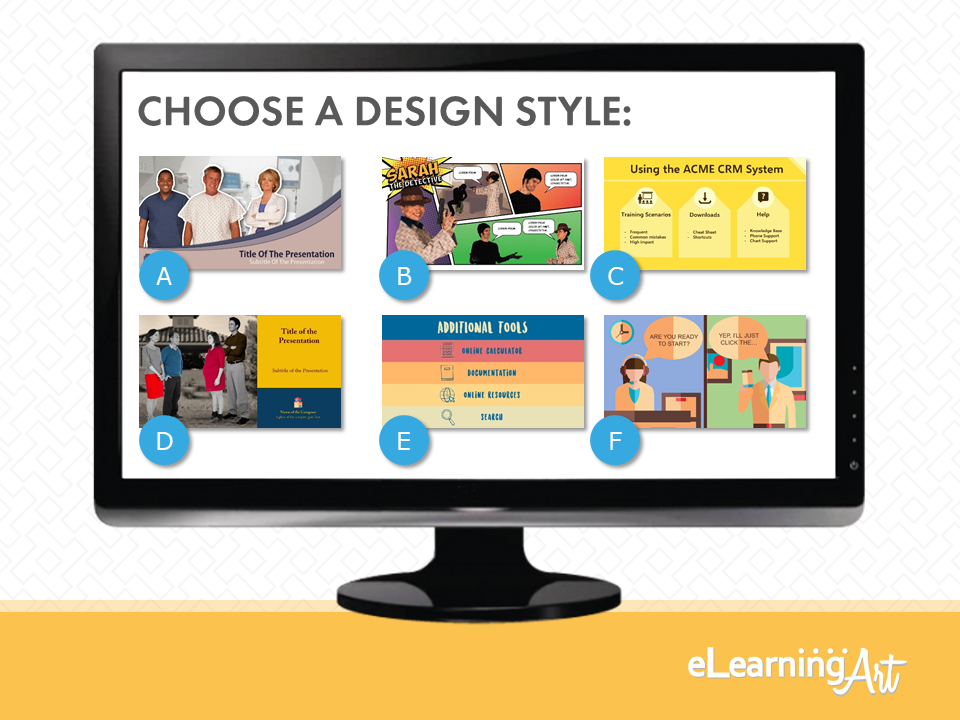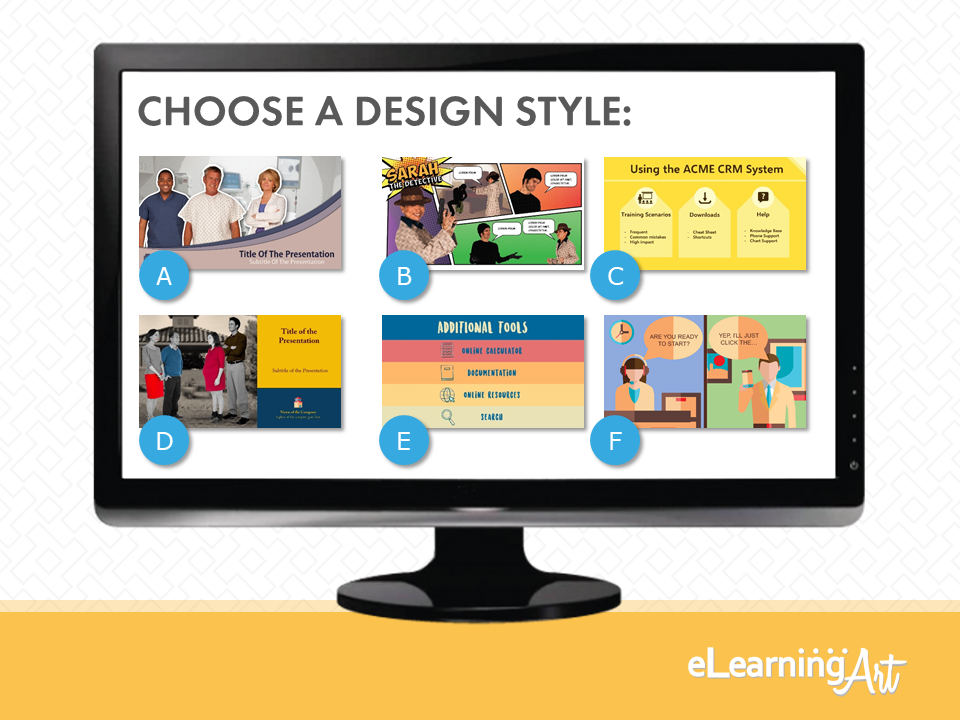 The secret about each one of those designs on the menu? I know that these are the ones my team can execute, and execute easily.
That's what it means to be proactive!  
Wait, did I just hear you think, "Ummm, Bryan, I don't have a 'team' …" and then add "and, yeah, my 3-year-old draws better than I do!"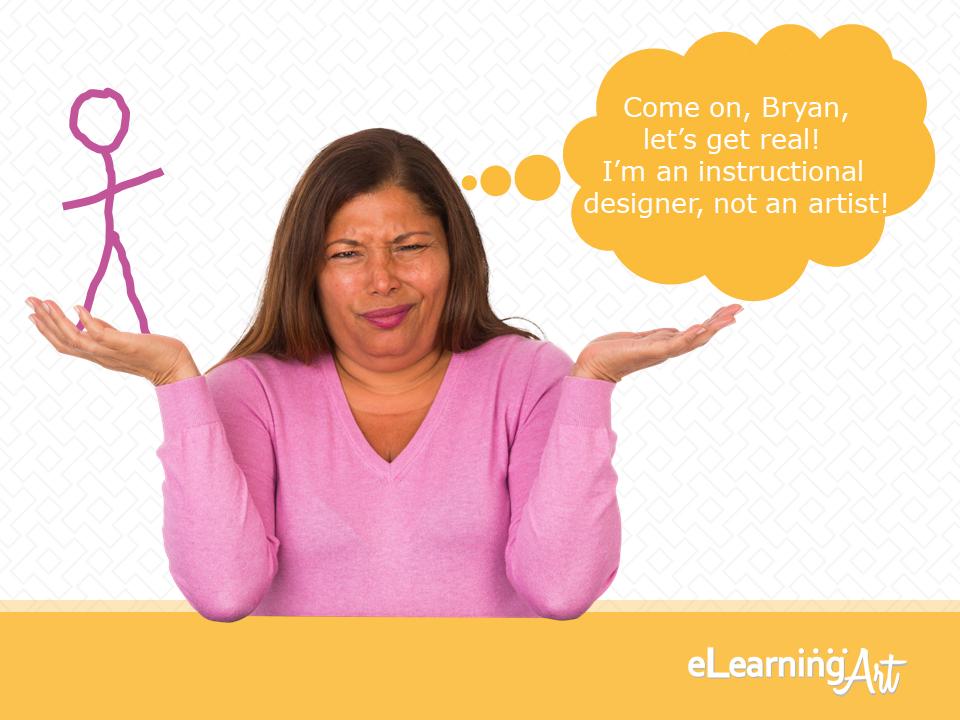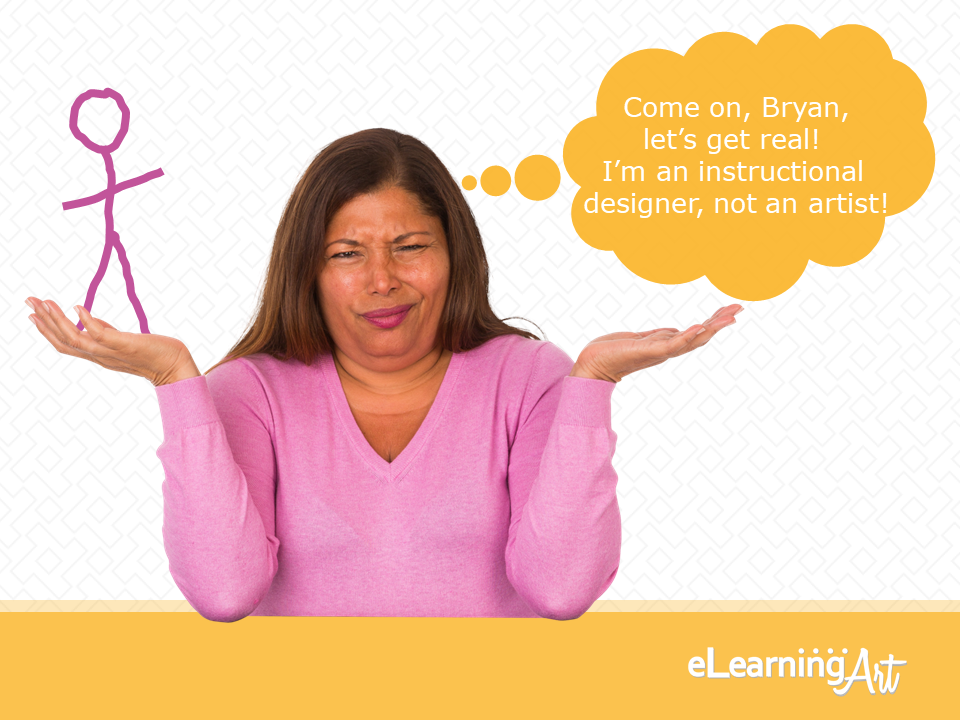 Well, great news! I've been locked in my secret lab cooking up a new set of goodies for eLearningArt insiders:
Design Treatments ANYONE Can Rock
No graphic design skills required! Pinky swear. Every design treatment — from characters to backgrounds — all of it can be done in PowerPoint.
What is an eLearningArt Design Treatment actually?
Each DesignTreament a suite of video tutorials, step-by-step printables, and source files.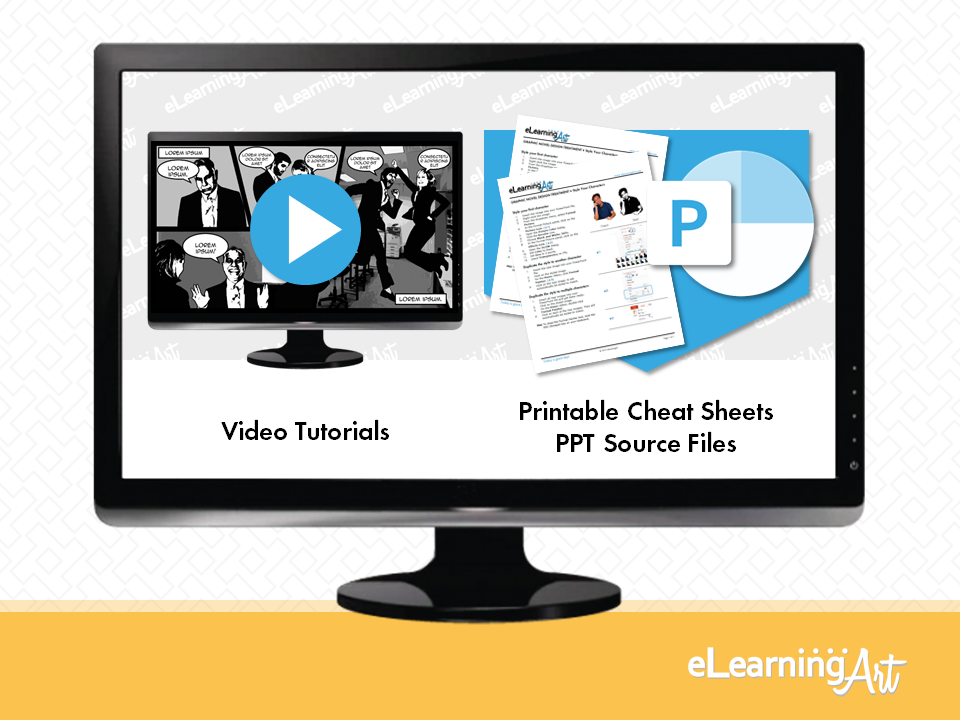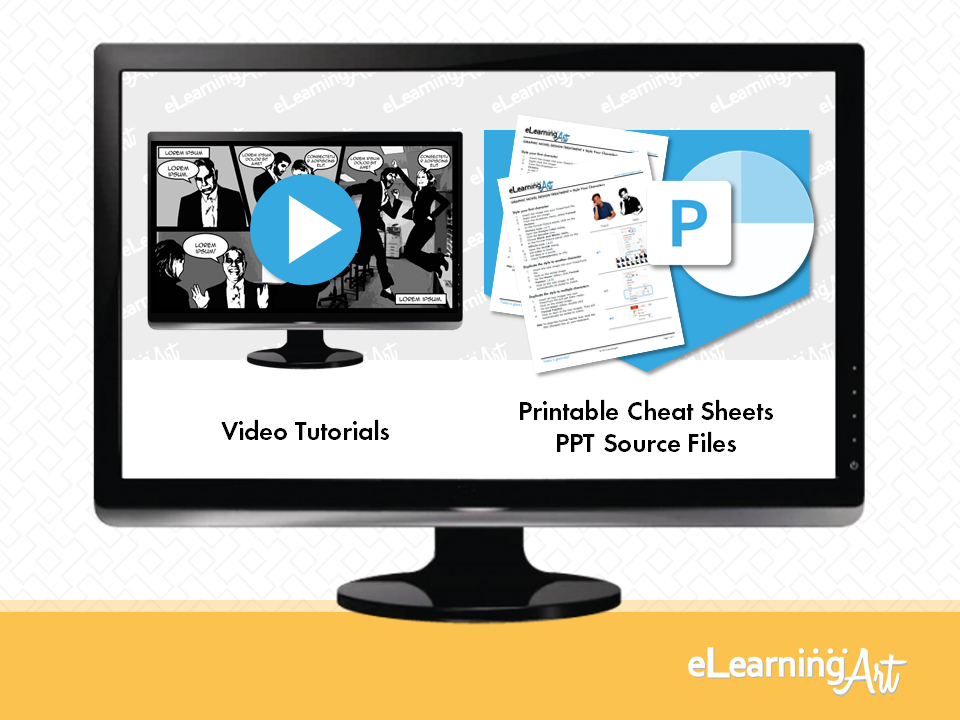 To get from OK to wow!, you start with basic graphic assets. (For example, eLearningArt characters, backgrounds, icons, and objects, all work great.)
Next, using the skills and tricks detailed in your chosen Design Treatment, you transform them (nearly instantly!) into designs that will make your stakeholders wonder how you suddenly became so talented!
And while most eLearningArt Design Treatments are "members only," ONE special design treatment will soon be revealed to the world!
There's Still Time to Tell Me Which One!
Recently, I posted six Design Treatment styles to LinkedIn, asking for viewers to vote for which one should be revealed.
The Design Treatment that receives the most love goes live one week from the date of this post.
Vote today and watch this space!
Let me put all of this a different way …
You are one week away from adding an all-new design style to your toolbox, and that, in turn, means happy stakeholders and a calmer, more confident you.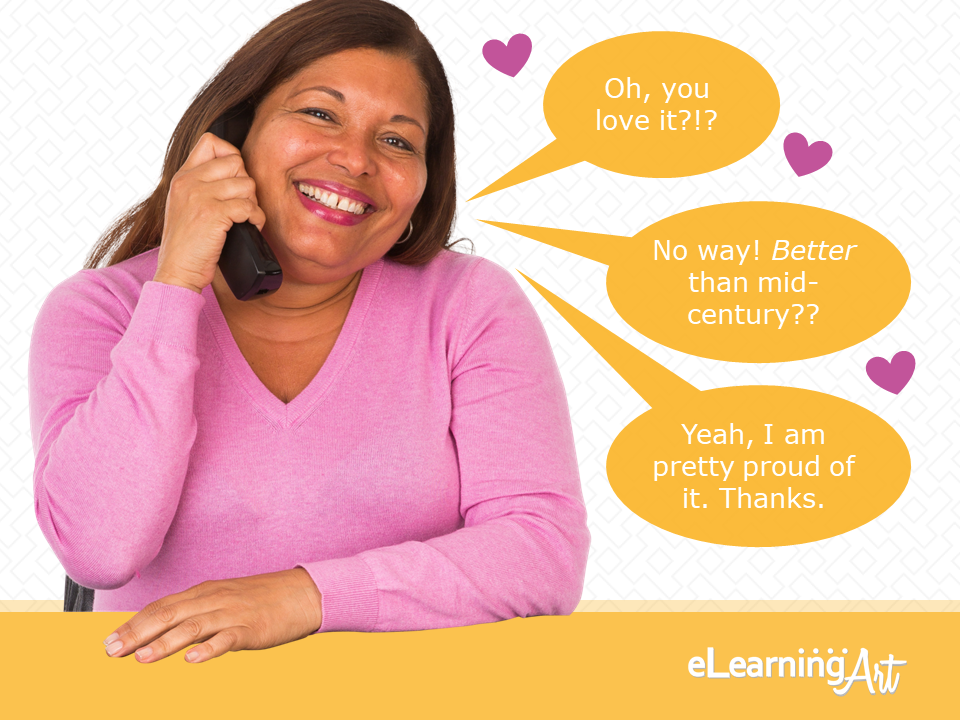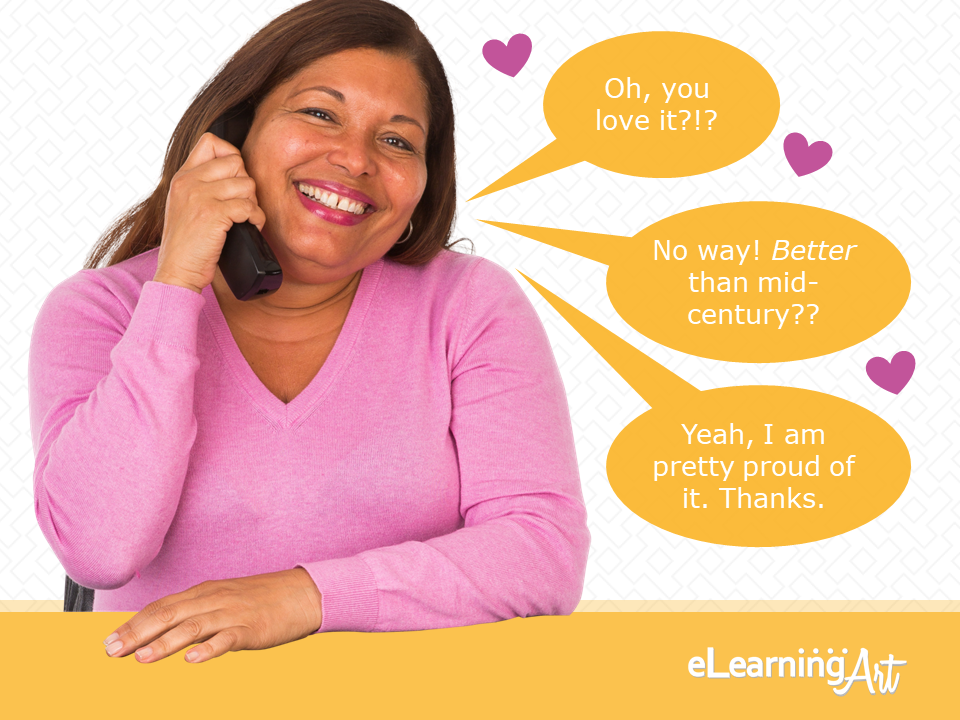 Until next week when you start taking control of your design projects with your first proactive design on your menu, remember:
Today is a great day!
Bryan