How to increase seat time to meet requirements.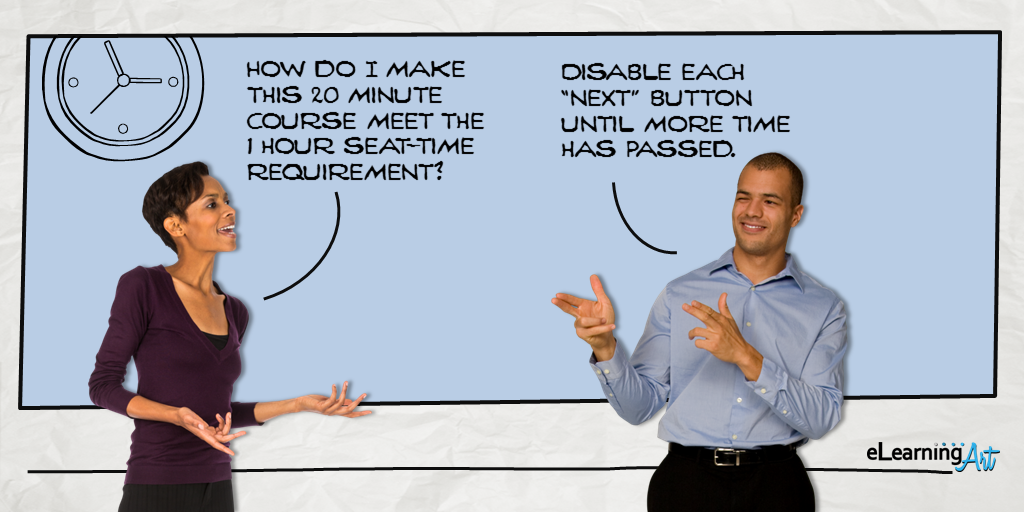 View more #delearning cartoons here! 
Start designing like a pro
Nice to meet you electronically! If you share your email below, I'll email you a free set of images valued at over $1600, some exclusive content to help you build better eLearning courses, and weekly tips on how to design eLearning like a pro. Enter your email below and you'll have it in your inbox in minutes.
Get your download by email
Take 10 seconds now to have your download from this post delivered by email.