Start Your 7-day Free Trial Now
Let Us Prove Our Value Before You Pay
We're so sure you're going to want to become a paid member of eLearningArt that we're giving you access to all 50,000+ eLearningArt images. Not just 10 downloads, not preview images, but the entire library to get the full experience. If it's not a fit, just cancel anytime in the first 7 days and you won't be charged. 
$ charged today
At end of your 7-day trial, you will be charged a recurring annual membership fee (cancel anytime) of : $
The purpose of the trial is to allow  potential customers like you to conduct a serious evaluation of the membership, before being charged anything. The credit card ensures you're a real person, not a bot or someone looking to download everything and run! 
No. It takes 30 seconds and can be done online by you anytime. No need to talk to a salesperson on the phone who tries to give you a hard-sell or make it difficult for you to cancel. 
Yes. We've been in business for over 10 years, are based in the U.S., have customers in 50+ countries, and have been featured by dozens of industry-leading resources, including, associations, authors, bloggers). You can read more about us on our About page.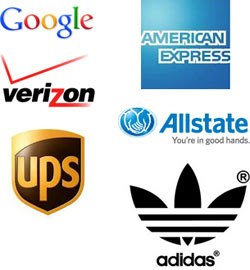 7-day free trial
Try us out risk-free for 7 days. You can cancel online anytime if you decide the product isn't right for you. After 7 days, you'll be charged the annual membership rate. If you have any questions, you can email support@elearningart.com