Start your free trial now to get instant access to all 50,000+ assets
We're so sure you're going to want to become a paid member of eLearningArt that we're giving you access to all 50,000+ eLearningArt images. Not just 10 downloads, not preview images, but the entire library to get the full experience.
The purpose of the trial is for you to experience the value of the membership. It is for potential customers who are are conducting a serious evaluation of the service. We need to be sure only legitimate prospective customers are accessing the system.
If you're worried if we're trustworthy, we:
have been in business since 2009
have customers in over 50 countries
are run by real humans (like the founder Bryan Jones)
have been featured by trade associations like the eLearning Guild, ATD, and Trainig Magazine Network
have been featured in dozens of industry books & blogs
No. It takes 30 seconds, can be done online by you anytime following this simple process. No need to talk to anyone on the phone or wait to hear back from our support team.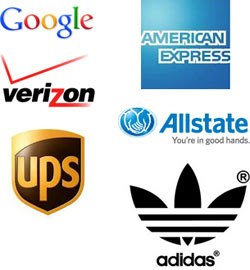 7-day free trial
Try us out risk-free for 7 days. You can cancel online anytime if you decide the product isn't right for you. After 7 days, you'll be charged the annual membership rate. If you have any questions, you can email [email protected]