Welcome to the Advanced eLearning Portfolios webinar! This webinar starts at 10am PT on Wednesday May 22nd, 2019.
We're going to run this webinar from a Zoom meeting.
Here's the link: 
https://zoom.us/j/8258801617
When it launches, it will prompt you to download a client (#1 in image below). If you'd prefer, or if you company restricts downloads, just launch the browser based version (#2 below).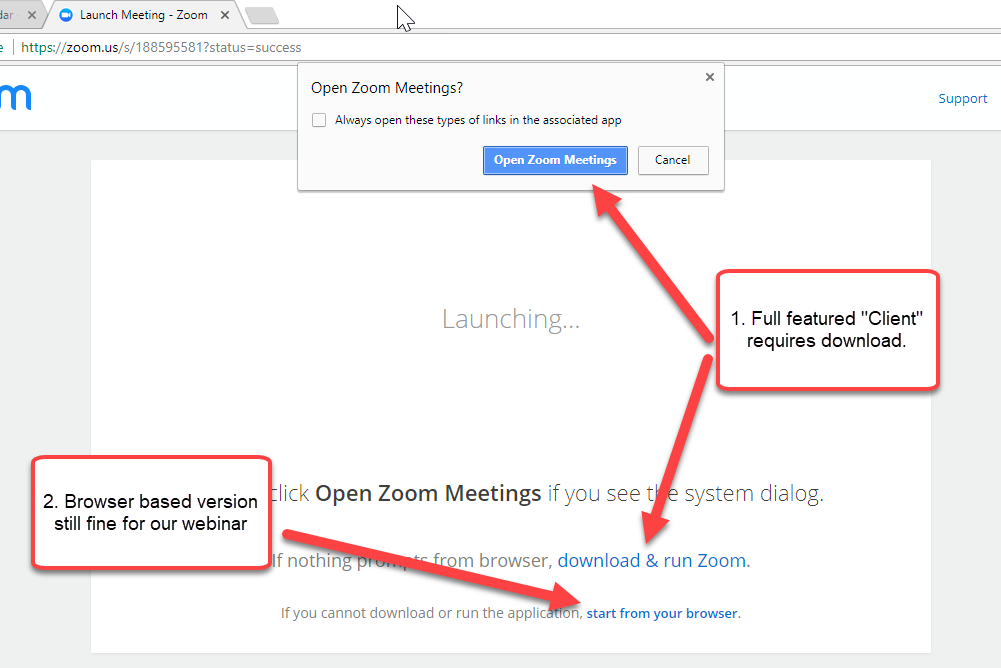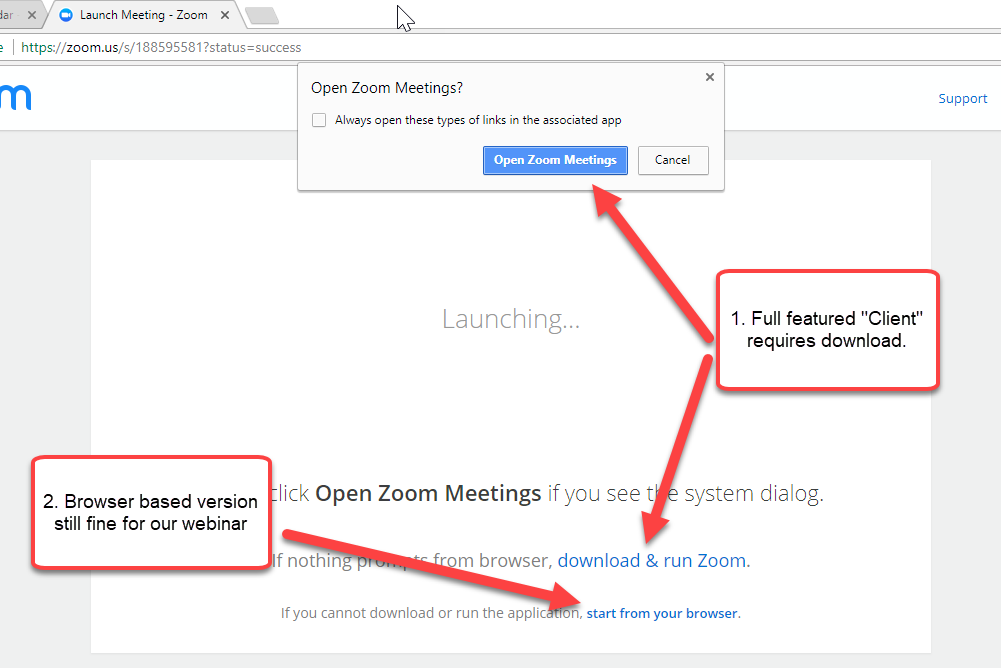 See you soon!