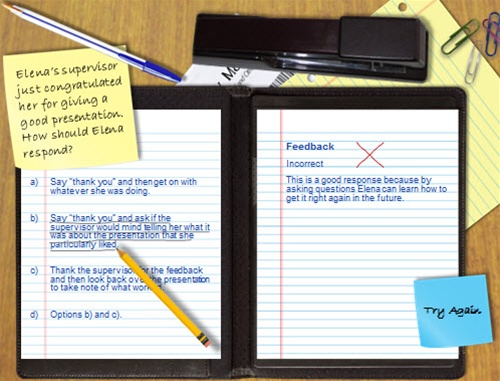 Notebook Articulate Storyline Template
Break away from the standard "form" based quiz design. This Articulate Storyline template uses a notebook design to create visual interest. You can easily edit the scenario prompt, the question options, and even give custom feedback based on answers.
This notebook Storyline template includes many of the assets from our notes and paper images product. And the template is designed to be flexible. You can move the pencil, sticky notes, and more within the template.