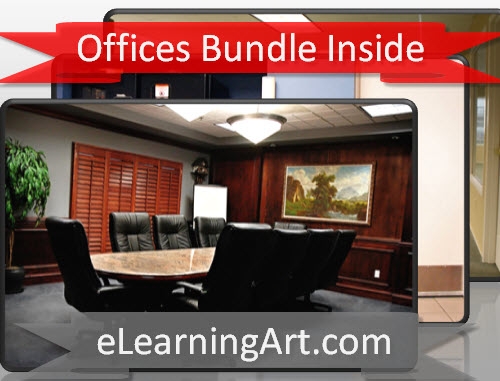 Office Backgrounds Bundle Inside
One of our top selling products, this office background set compliments any of our character packs.
With 258 office backgrounds to choose from (43 shots X 6 styles), you can rapidly develop scenarios. These backgrounds are from 3 separate offices and there are shots ranging from the lunchroom, to the boardroom, to the office, to the cubical. Our background set gives you the tools you need to create almost any office scene.
In addition to the original shots, we've applied 5 other styles that add more contrast between your characters and the backgrounds (blur, sketch, black and white, lineart, etc). See the thumbnails below.