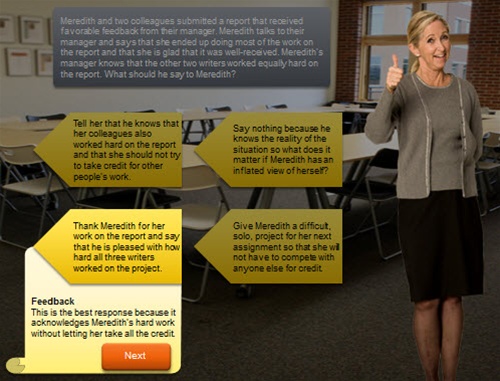 PowerPoint elearning Avatar Template
If you want to spice up a quiz, break away from a standard "form" based quiz and use a professionally designed e-Learning PowerPoint quiz template.
In this template, the character acts as an avatar asking the question to the learner. Easily edit the question in the text box, the options, and the custom feedback that the learner received based on the choice that they make.
This eLearning PowerPoint template is built in a flexible format and works well with our other products, including our people images and background images. You can easily swap out characters or backgrounds to customize the look and feel of the course.