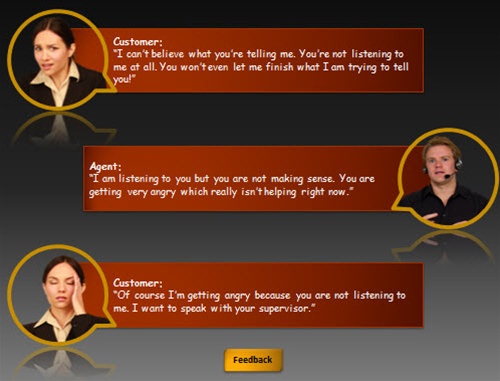 PowerPoint elearning Customer Service Template
This PowerPoint eLearning template allows you rapidly build a customer service scenario where a customer service agent is interacting with a customer. You can easily swap out the text to customize the scenario for your needs.
This eLearning PowerPoint template works really well with our people on the phone images for your customer service character and our other people images as your customer. The template is built to be flexible so that you can change the photos and text to meet the needs of your organization.