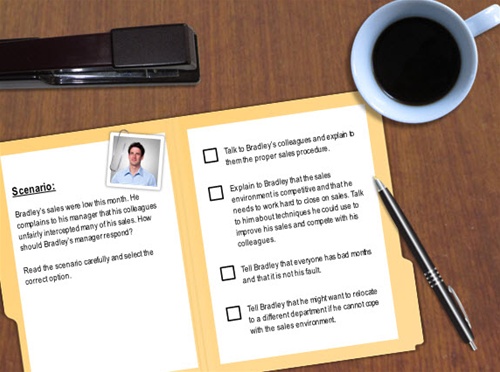 StoryLine Desktop Folder Template
Stop building boring text-based scenarios and instead plug your content into this great looking desktop folder eLearning scenario. This Storyline template features a folder with room on the left for a scenario or intro text and clickable options for the learner to choose on the right. Additionally, you can provide feedback based on what option the learner clicks.
This Articulate Storyline template is built to be flexible. That means that in addition to easily modifying the text, you can also change some of the desktop elements, such as the profile picture and the pen, to further customize the look and feel to meet you needs.
In only a matter of minutes, you can have a great looking, interactive scenario built! Start building better eLearning today.