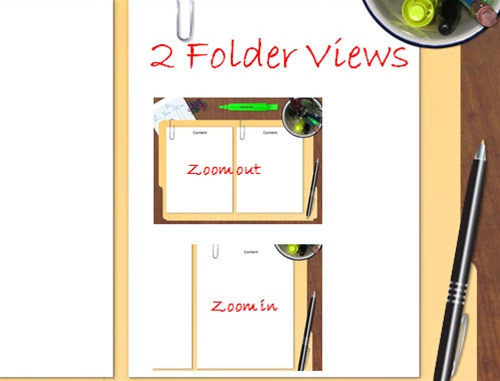 Storyline Template Folder
The folder eLearning template is great for displaying information that might be contained in a folder, such as employee data, a report, or a written message. The content you display in the folder is completely customizable; easily add your own text or graphics to display any information you choose. This folder template comes with two different view with different zoom levels.

Zoom out:

The zoomed out view shows both sides of the folder so that you can display more information.

Zoom in:

The zoomed in view shows a single side of the folder if you want to show more detailed information that's on a single sheet of paper.