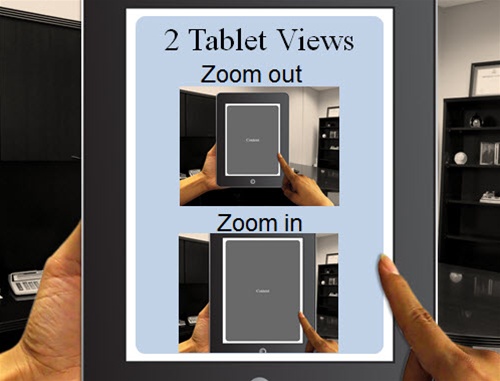 Storyline Template iPad Vertical
This tablet eLearning template provides a tablet in a vertical view. You can easily customize the information on the tablet by adding text, graphics, or icons. The template comes with 2 different views that have different uses.

Zoom out:

The zoomed out view contains a hand and some room around the template for a background image. This is good for visual storytelling to create an establishing shot that can be interpreted either as being seen through the eyes of the learner or through the eyes of a character pack.

Zoom in:

The zoomed in view focuses the attention on the information on the tablet. It is great as a follow-up image to the establishing shot.