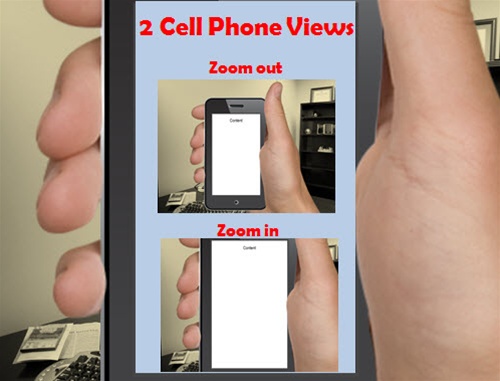 StoryLine Template iPhone
The cell phone eLearning templates is great for visual storytelling when the learner or character would be interacting with content on a cell phone. This template includes 2 views:

Zoom out:

A zoomed out view of the cell phone in the hand creates an establishing shot for your visual story.

Zoom in:

The zoomed in view shifts the focus on the learner to the content on the screen.
In both views, you can easily customize any content on the screen including text, graphics, and backgrounds.