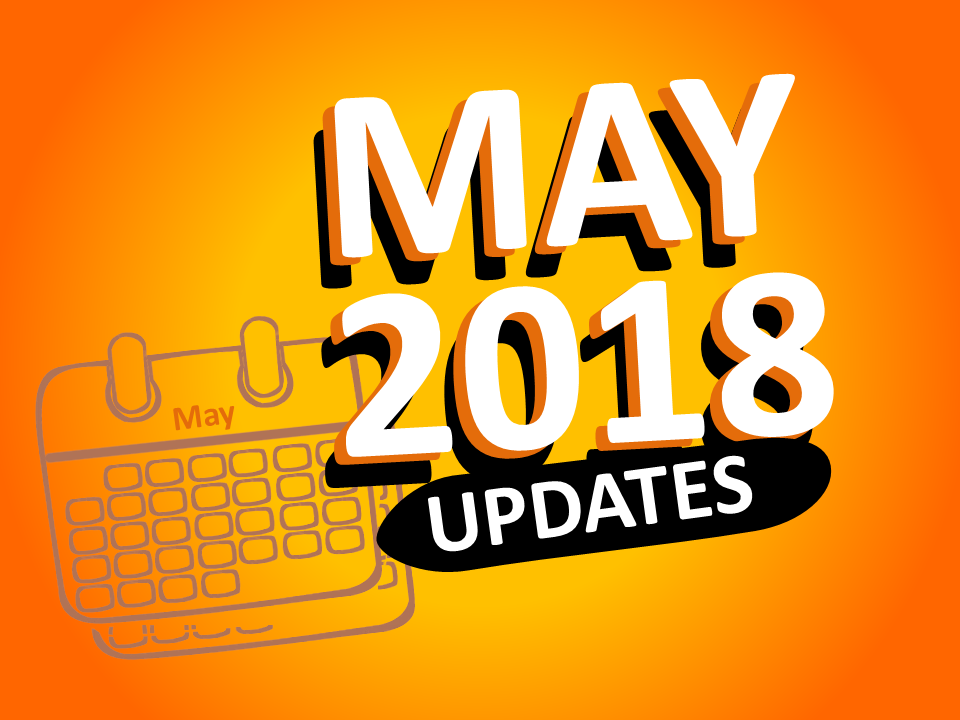 Another month has gone by and I have lots of great product updates, plus a big new giveaway ($4,500 value).
We also made it easier to find characters within the membership site.
I wrote another blog post that helps you personalize your learning.
And I'll share a sneak peak of what's coming out next month.
Let's get started!
Feel free to jump to the section you want to view:
Giveaway updates
(This giveaway is now closed)
After running 2 of my biggest giveaways, I took the month of May off.
But never fear…
I'm back at it again.
And this is another big one!
It's a $4,623 scholarship to this year's Presentation Summit in San Diego and includes:
Conference admissions ($1,495)
Flight voucher to San Diego (up to $500)
4 nights hotel ($728)
1-year "Unlimited" eLearningArt membership ($2,400)
Sign up for the $4,623 Presentation Summit Scholarship Giveaway and start designing, building, and delivering better presentations.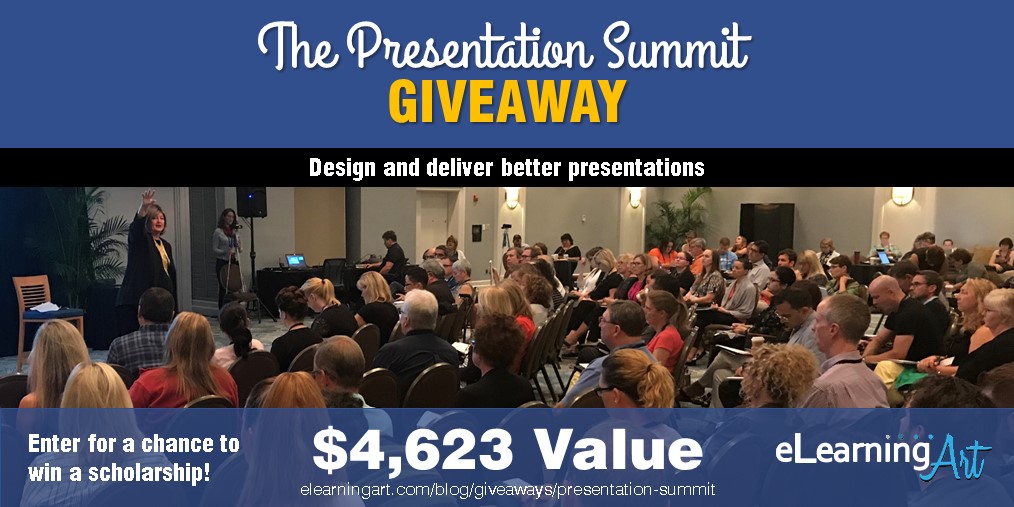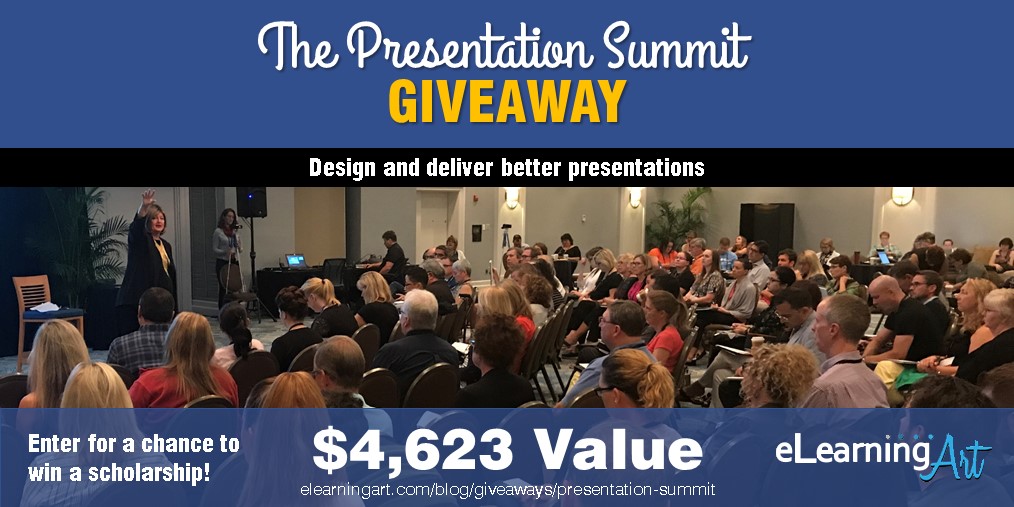 Product/Character updates
We added 6 new characters in lab coats and scrubs to the eLearning character library. Here's a video highlighting the updates.
That gets us to 52 medical characters (8,788 total medical images) with a wide ranging diversity of age, ethnicity, and gender.
Here's a video highlighting the latest release:
And here are the 6 characters that were added.
John – Asian Man in a lab coat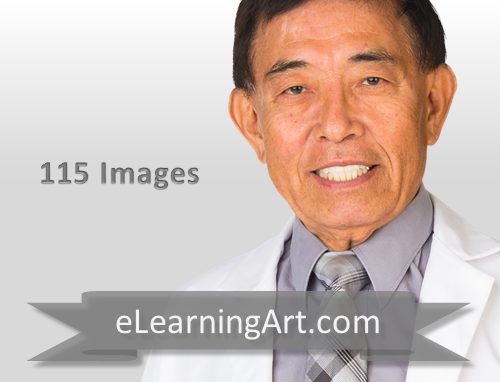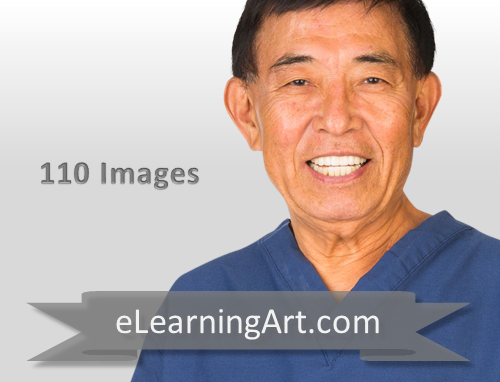 Tracy – White Woman in a Lab Coat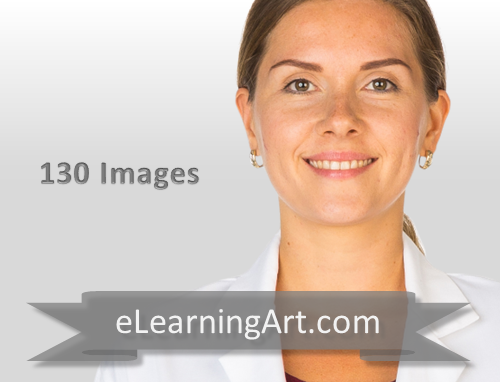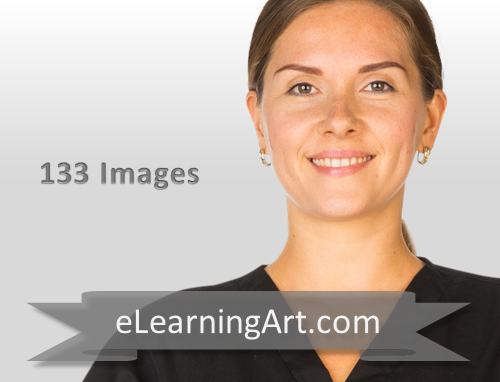 Diane – Hispanic Woman in a Lab Coat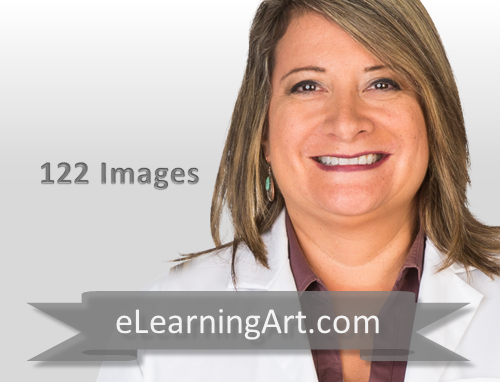 Diane – Hispanic Woman in Scrubs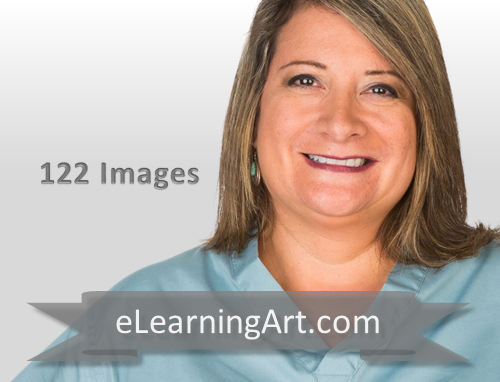 Blog posts released
It's only been 2 weeks since I sent the last update, so there's one one post to highlight here:
Membership updates
Improved character filtering: We've run into a good problem… there are now so many characters that it's hard to find what you're looking for. Browsing by outfit type (medical, casual, etc) has been the best option for finding characters to-date. But in sets like "Business Casual," that have 60+ characters, it can take awhile to find what you're looking for. We now have a new filtering option that lets you find characters more quickly by: age, gender, ethnicity, outfit, and more. Check out this video for a highlight of the new feature.
Personal updates
Last week we finally got some good weather after 2 weeks of drizzle.
I got out on a few mountain bike rides. But I blew out my rear shock reliving my glory days jumping over this rock.
So now it's back to the road bike while my MTB gets repaired.
This week I'm getting the boat prepped and dropped in the water (hopefully!).
So we're ready for the summer!
What's new for next month
Keep an eye out for a refresh to "people on the phone" characters. We've quietly been building up this series and I'll share with you how we're building out a system for building great customer service and sales training.
I've also got another awesome giveaway lined up, so stay tuned!
And today's post makes it 3 weeks in a row of blogging. My managing editor, Katie, is keeping me honest. So you should be seeing new blog posts out every week moving forward.
Cheers,
Bryan