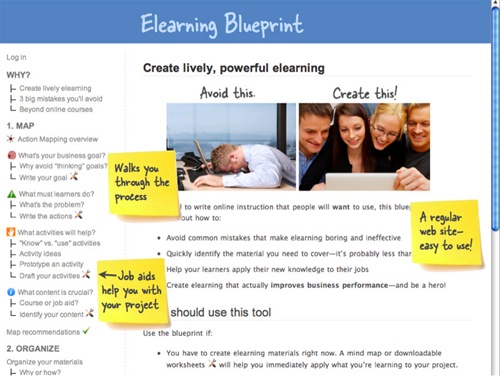 e-Learning Blueprint
Now everyone can design action-packed elearning
Hands-on guide helps designers and subject matter experts
The Elearning Blueprint™ is an interactive job aid that helps anyone design lean, lively elearning. It can be used by one person or an entire team—including subject matter experts.
Design high-energy elearning that gets business results.
Speed development by streamlining the design phase.
Confidently make design decisions that are supported by learning research.