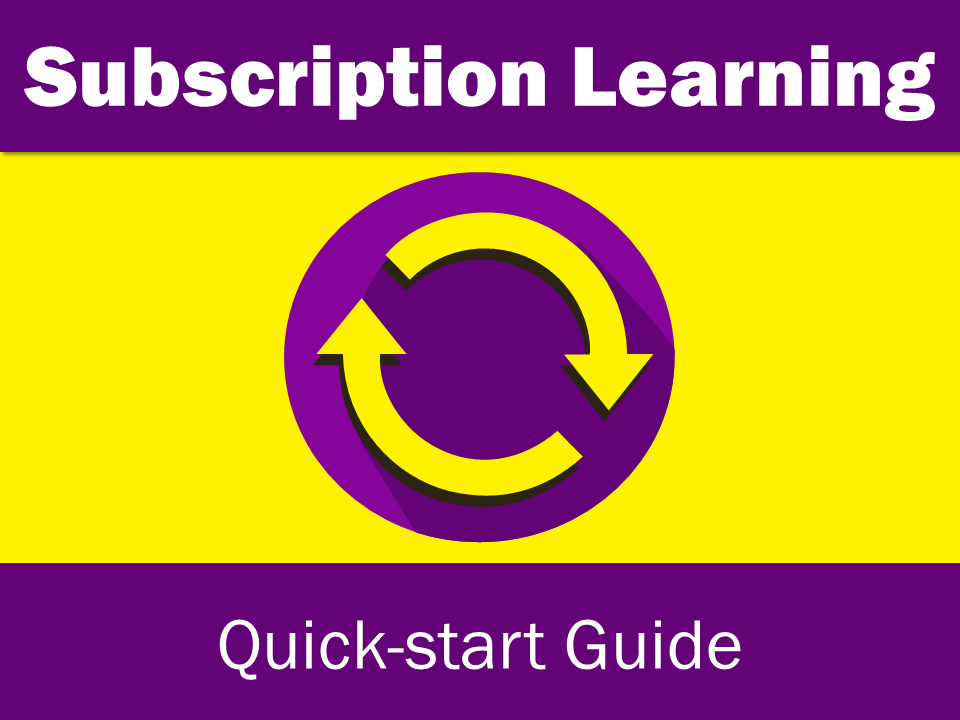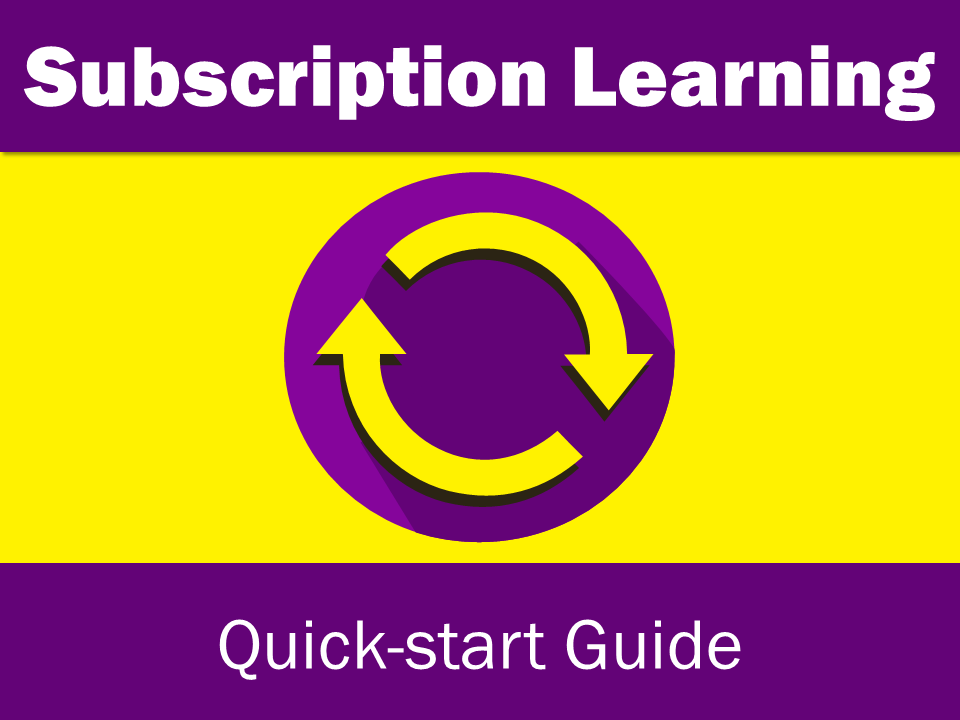 Subscription tools & learning is the #9 eLearning trend for 2018.
Over the past decade, our personal lives have seen a major shift towards subscriptions.
Netlix changed the way we watch movies.
Dollar Shave Club launched a subscription razor business and was acquired 4 year later for over $1 billion!!!
And if you look around in the eLearning industry, there's been a big shift towards subscriptions as well.
Subscription LMS?… Yep. For over a decade
How about authoring tools?… Most are shifting that way now
Content? Tons…
Even eLearningArt (my business) transition to subscription images about 5 years ago.
So what does the trend for subscription tools and learning mean for you?
And how can you get the most value out of it?
We'll discuss that below.
1. Watch the interview with eLearning Guild EVP David Kelly
If you'd prefer to read a summary, scroll down to step 3 below.
2. Take a free action on the subscription trend
There are a ton of subscriptions you can check out for vendors in the LMS, authoring, and content spaces.
David and I both talk a lot about value in the interview above.
And when the cost $0 and there is a lot of solid benefits, the value is high.
That's why my action for this post is to:
Join the eLearning Guild (start at the free level and evaluate the value of the other options)
Join Training Magazine Network (start with free and evaluate the value of other plans)
Look at ATD membership (evaluate the value of the plans for you)
Those are the 3 eLearning trade associations I recommend everyone join.
3. Review highlights from the subscription interview with David Kelly
Here's the video again:
And the highlights:
What do we mean by subscriptions?
Paying for a service, usually software, on an ongoing basis vs paying a 1-time fee for a "perpetual license."
What's the trend towards subscriptions in eLearning?
By 2020 all software will be subscription (from Gartner report). David thinks eLearning industry will follow this trend.
In the eLearning industry, what's shifting to subscription?
Everything. Any new tool. Very rare new software or tool isn't a subscription. . LMS been doing for decades. Authoring tools moving towards it. Content, etc.
Why has the subscription model has emerged?
The term in our industry of "off the shelf training" used to actually be a box of software on a shelf that you'd buy. But not that software is in the cloud, subscriptions make more sense (more below).
What are the benefits to subscriptions?
Benefits to both provider & user: Easier budgeting and planning. Maintenance easier.
Benefits as user: All users on the current version. Collaboration easier in the cloud (much easier to review authored courses now). Different levels of pricing so opens up to more users (sometimes even free). You get immediate access (no mailing CD-rom + install).
What are the drawbacks of subscriptions to users?
Tight budgets. Can't skip cycles. The price is the price. It's a constraint, but benefits outweigh the drawbacks (if you can afford it). Sometimes an initial pushback, but long run usually better..
How do subscriptions impact vendors?
Subscriptions are about adding value. While there isn't annual renewal "sale" you have to keep them happy. Add value to customer. Innovate and add value both to keep customers and add new one.
Practical tips for users to implement subscriptions in their training programs:
Forget about eLearning. Take a look at Netflix. Low cost and a ton of value. And the value is different for different people. You could binge watch a few seasons of 1 show and then quit. Or keep it for the value for the entire library. Look for value. Think about how you'll consume the service and how it most provides value to you.
Next steps for subscription tools & learning
Learn more about David:
Visit the eLearning Guild Website
Follow Dave on Twitter: @LnDDave
Consider these 3 trade associations (free options)
Here are the 3 eLearning trade associations I recommend
And sign up for the Ultimate eLearning Bundle for a chance to win paid memberships to all 3!