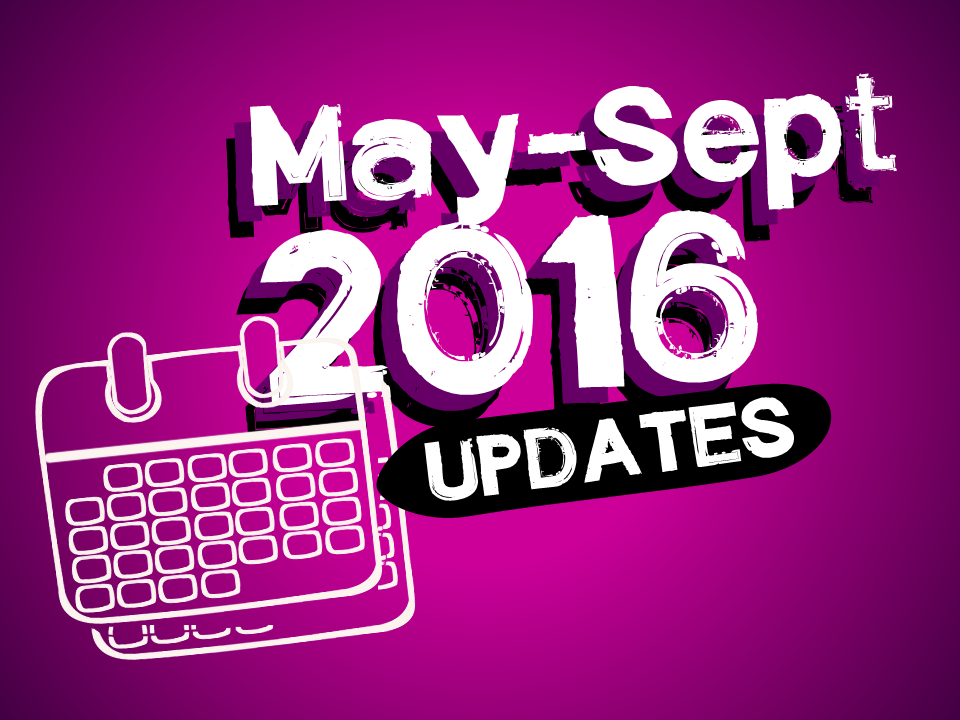 Wow. It's been 5 months since I did a recap blog post.
But that doesn't mean there hasn't been a lot going on.
Actually, it's quite the opposite.
We've released thousands of new images, some free templates and a music track, and I've moved houses 3 times with 2 kids under 3 years old (yikes!).
Check out the major updates below and be on the lookout for my regular monthly updates moving forward.
Personal updates
Training for ALS awareness ride to honor my dad
Next Saturday, I'm participating in a 62 mile challenge ride in Napa. I've been training hard with my team to raise awareness for ALS (my dad was diagnosed with ALS this year). Team Hardy has already raised over $40k!!! Here's how you can help me reach my personal fundraising goal and read more about my dad's story. Every little bit helps.
Here's a photo of me on a training ride with my sister last week: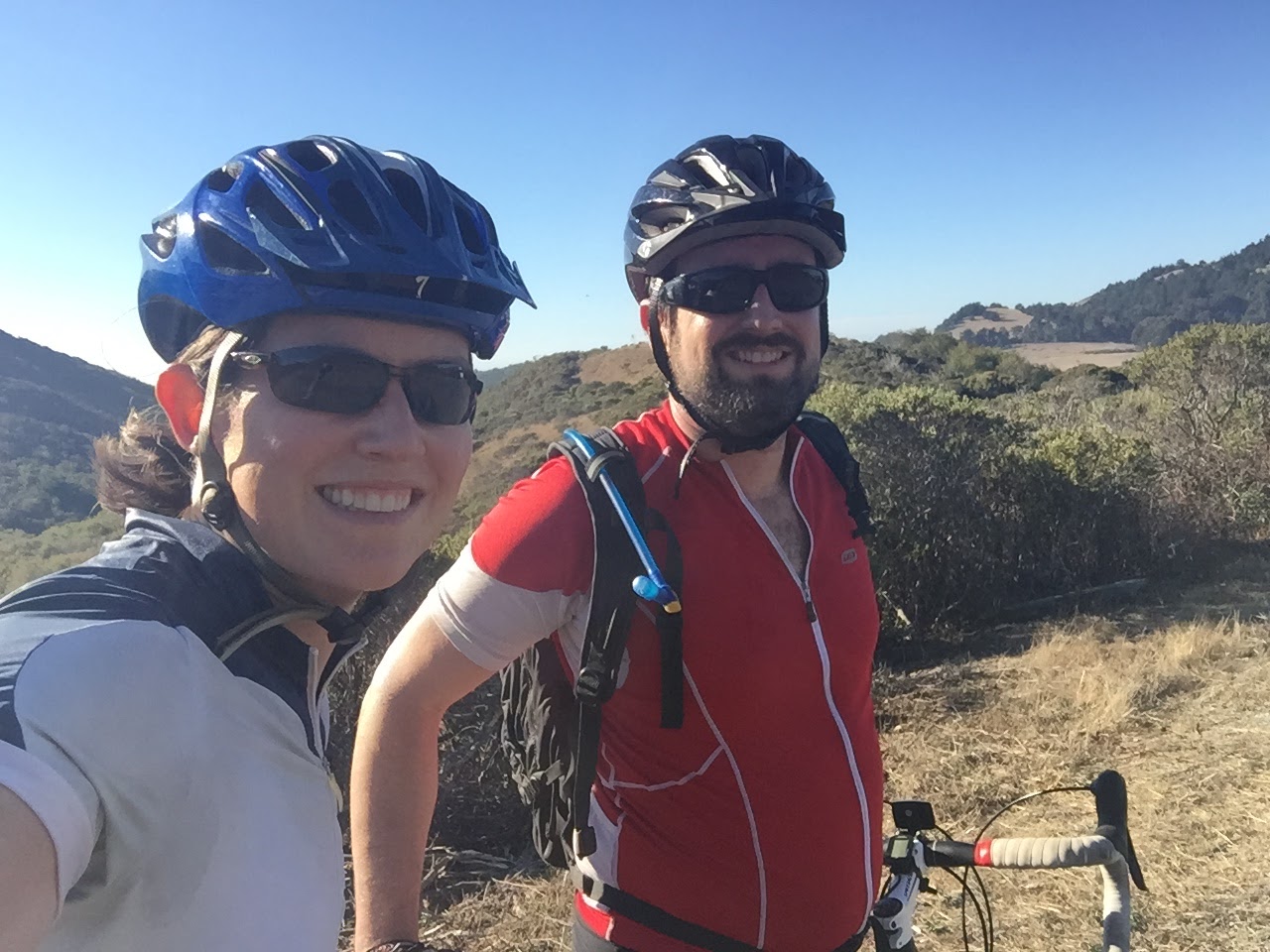 Settling in at Lake Tahoe, CA
After bouncing around in short-term housing in Tahoe for 3.5 months, my family and I finally moved into our long-term rental. Mostly we're happy to not be moving. It's been a little crazy living out of suitcases with two kids under 3 years old.
Now we're enjoying the mountain life and gearing up for a great ski season.
FYI- I plan to change my job title to "Ski-EO" when the ski resorts open. What do you think? 😉
Blog updates
I took a little break from blogging over the past few months to spend time with family and to get settled in, but got back to it in a cool how-to post last week:
Create a photo slideshow in PowerPoint in under 1 minute
Free stuff
Free stock music track & PowerPoint slideshow title slide template: In the post last week I gave away the music track, "Happy Hardy" that I commissioned to tribute my dad, as well as a flexible photo slideshow template.
2,667 eLearning character images released
Our members haven't been disappointed with the character releases over the past few months. We overhauled a few important categories that I've highlighted below.
Long sleeve uniform

You asked and we answered. A lot of members in the Oil & Gas industry and other industries with safety requirements have requested long-sleeve uniforms. We photographed these characters in a ton of poses and angles, both with and without hardhats (and safety glasses). Check out all of the long-sleeve uniform characters here.
Jumpsuits

Similar to the long-sleeve uniform images, there was a need for jumpsuit uniforms for mechanics and other safety-related industrial uses. Check out the jumpsuit characters here.
Disability images
We've really added a lot of disability images over the past few months. Each disabled character has an able-body counterpart in the same outfit with additional poses so you have flexibility in your stories. Check out all of the new disability images here.
Costume characters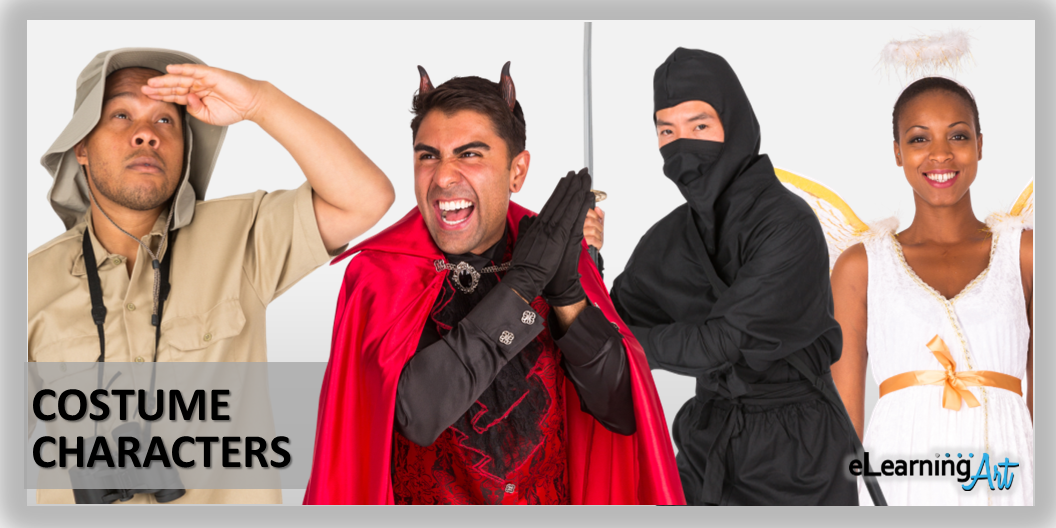 Just in time for Halloween, we mixed in some fun costume characters. Want an angel or a devil to represent good and evil. What about a safari guide, coach, or investigator as an avatar or guide? A superhero or a ninja? Got em. Check out all the costume characters here.
Phone images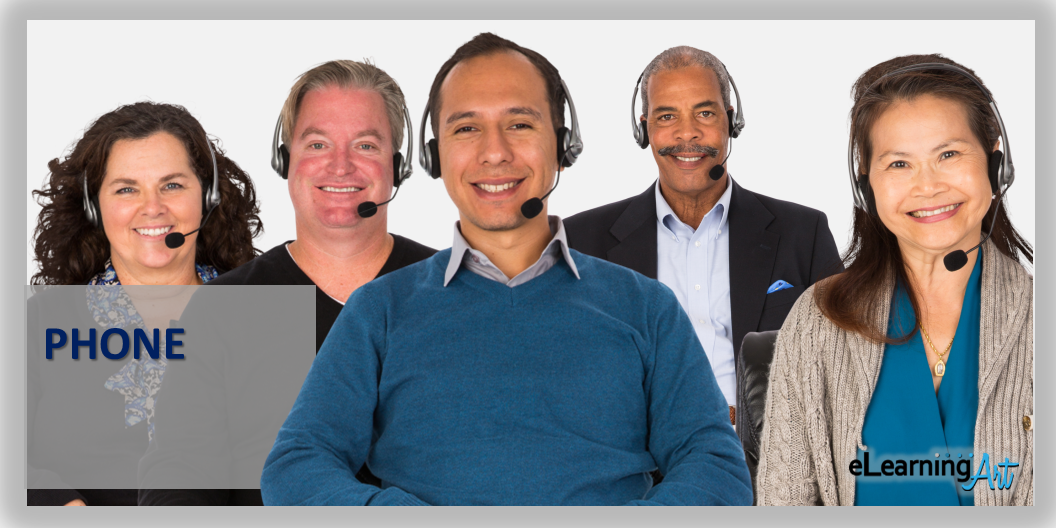 We have some great additions to the phone sets. These are perfect for customer service and sales trainings. All sets have the characters looking towards and away from the camera. Check out the latest phone images.
Scrubs images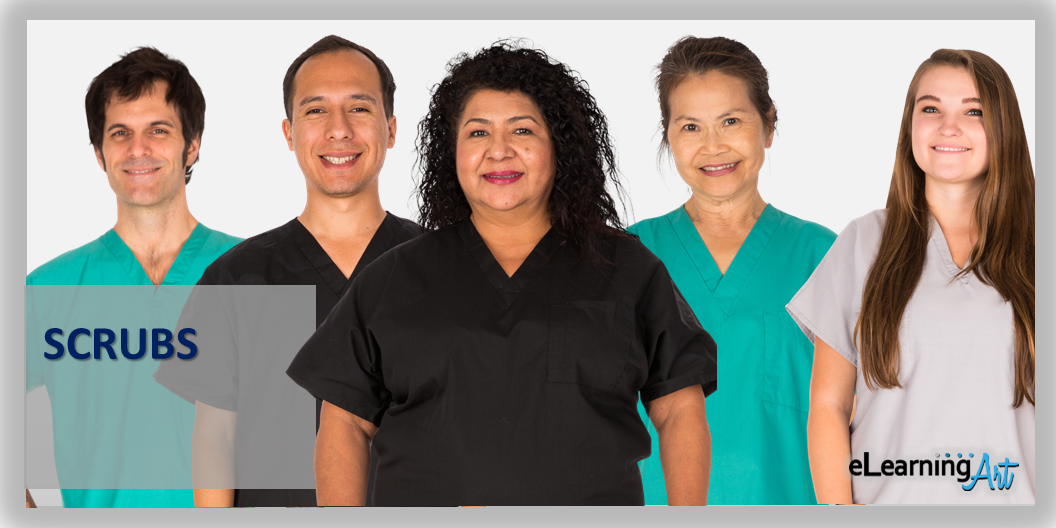 Most recently, you'll see the addition of new colors of scrubs. This is very helpful for trainings where different scrub colors are used in different job functions. See the latest characters in scrubs.
Business casual images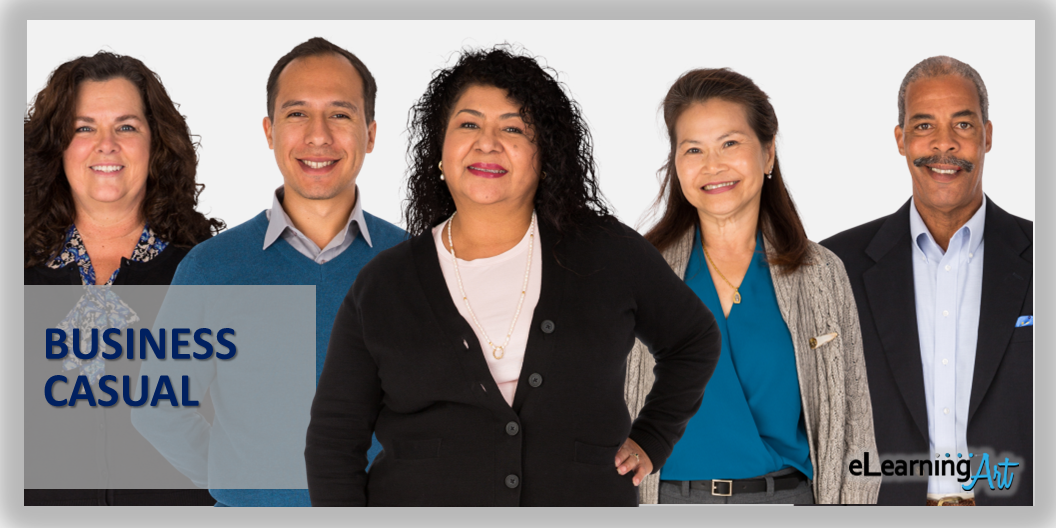 We continue to service our core category of business casual images. You'll now find over 9,000 images in this category alone. We continue to add a diversity of age, ethnicity, and gender. See the latest business casual characters.
Membership site updates
Dynamic menus: Members will notice a new "All Categories" menu in the upper left. It's a dynamic menu that lets you drill down into your galleries directly from the menu. This should make it much easier to find images and templates. Below is a screenshot of the new menu.
Revamp of the category images: Some of the category images in the membership site were inconsistent in sizing and styles. We redesigned about 80% of them and will continue to improve them over the coming weeks. Here is the format of the new category images: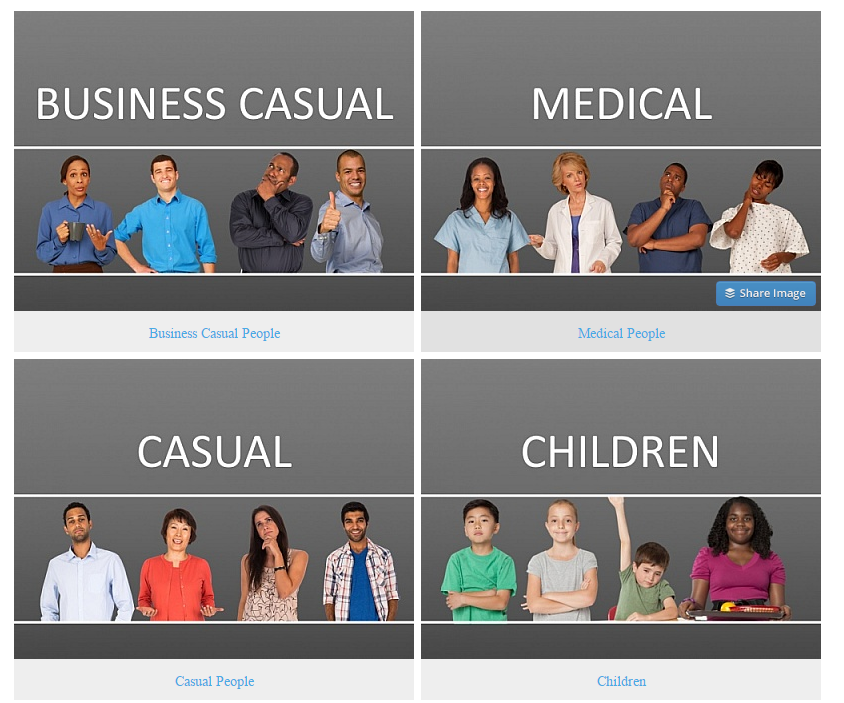 What's new for October
I have a major product release planned for October. So stay tuned…
And, of course, we'll continue to release lots of eLearning characters.
I'll also be getting back to consistent blog releases. If there are any topics you'd like to see my write about, feel free to leave a comment below or send me an email.