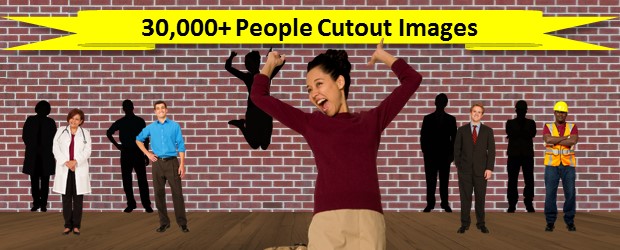 Cut Out People and Character Images
Image background removal is a slow, frustrating process. We make your life easy by providing the largest collection of cut out people images that are available on the web.
With a wide range of poses for every character and a diversity of age, gender, ethnicity and profession, you can forget about the hours spent clipping background and, instead, focus on the minutes it now takes to build beautiful designs.
Currently viewing by outfit/profession. Filter by: Age | Ethnicity | Gender
Browse newest products from this category
Showing 1–12 of 485 results
Showing 1–12 of 485 results
Here's what customers have to say about our cut out people images: "These cutouts are a life saver! Everything is not only working great, we're making slides that look like they took a three day photo shoot to pull off in a matter of hours. Thanks again!" Eric Bort, Clearly Trained "Great for building scenario based learning. I can't tell you how much editing time the character images have saved me!" Mike Enders, Enders' Design